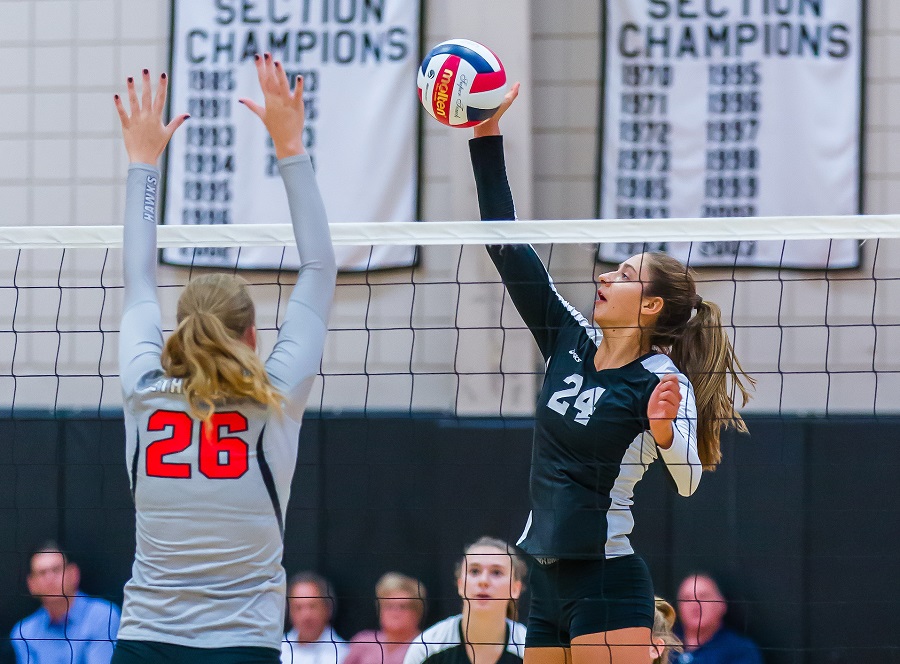 Third-Ranked Tigers Top No. 2 USC, 3-0
The third-ranked North Allegheny Tigers hosted the No. 2 Upper St. Clair Panthers on Monday night and came away with a 3-0 sweep for an impressive non-section victory. The Lady Tigers earned the win by set scores of 25-13,26-24, and 25-17.
Leading the offense was senior Maria Mosbacher who clobbered the Panthers with 15 kills. Junior Mika Logan contributed six kills to the offensive cause. Stuffing the net was junior Kayla Dinkins with six blocks. Mosbacher was also instrumental to the defense with a team-leading 10 digs, followed by Erin Carmody who posted nine digs. Erin and Allena Carmody delivered outstanding passing to set up their teammates in a great all-around victory.
North Allegheny improves to 7-1 overall with the win. The Lady Tigers return to Section 1-AAAA play tonight with a home match against the North Hills Indians.