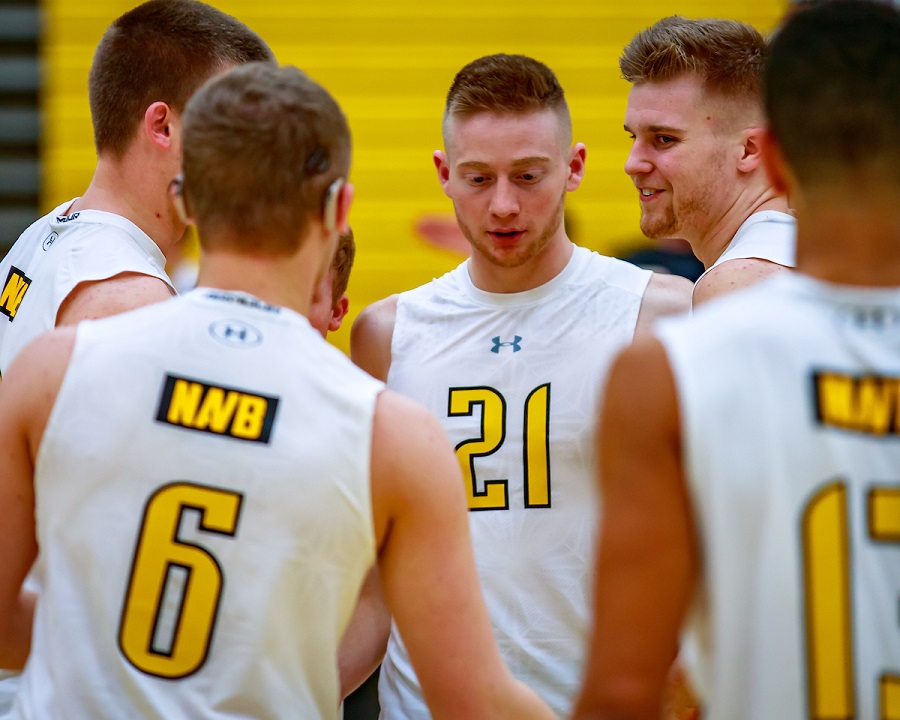 Tigers Bow Out In Quarterfinals Of Koller Classic
North Allegheny reached the quarterfinals of the Koller Classic before falling to host Central York, the fourth-ranked team in the state, 25-22. The top-ranked Tigers rolled through pool play with wins over York Suburban, Ambridge and Maplewood. NA's only blemish in pool play was a 2-0 (25-20, 25-22) result to seventh-ranked Penn Manor. The Tigers defeated Cambridge Springs, 25-15, in the first round of the tournament before ultimately bowing out to Central York.
Individually, North Allegheny was led by junior Canyon Tuman who belted out 25 kills. Senior Luke Visgitis followed with 19 kills and Eric Visgitis added 15 kills. Senior Seth Russell and junior Jason Stiefvater reached double figures with 10 kills each.
On defense, libero Danny Lebovitz notched a team-high 16 digs. Eric Visgitis posted a team-best 14 blocks and setter M.J. Barton handed out 58 assists, followed by A.J. Schdmidt's 25 assists.
North Allegheny returns to section play on Tuesday night at Pine-Richland. Start time is set for 7:00 p.m.
Pool Play
NA defeated York Suburban, 25-15, 25-20
NA defeated Ambridge, 25-14, 25-18
NA defeated Maplewood, 25-13, 25-11
NA lost to Penn Manor, 25-20, 25-22
Playoffs
NA defeated Cambridge Springs in 1st Round, 25-15
NA lost to Central York in quarterfinals, 25-22