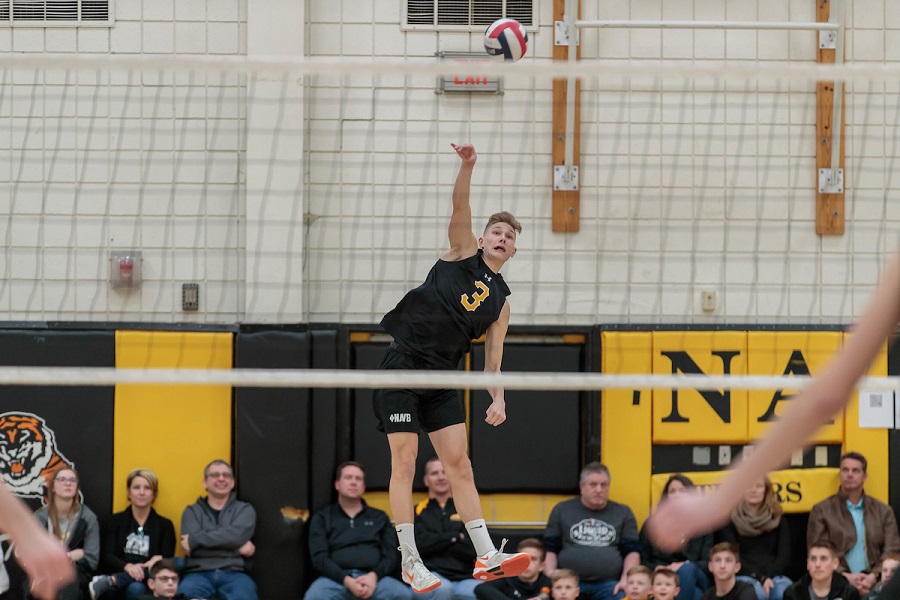 Tigers Bow Out In Semifinals Of Koller Classic
North Allegheny took part in the Koller Classic in York, PA over the weekend and faced off against some of the top competition in the state. The Tigers reached the tournament semifinals before narrowly falling to Northeasten by a 25-23 decision.
The Tigers began the day in pool play with victories over three top-10 teams in the state, Emmaus, Pennsbury and Central York. The Panthers of Central York are the reigning PIAA champions but fell to the Tigers in pool play, 2-0.
In the tournament playoffs, North Allegheny opened with a 25-23 victory over 10th-ranked Central Dauphin and again defeated fourth-ranked Emmaus in a rout, 25-6, before losing to Northeastern in the semifinals.
The top hitters for the Tigers included seniors Canyon Tuman and Jason Stiefvater who totaled 84 and 62 kills, respectively. Senior setter A.J. Schmidt distributed the ball to the tune of 87 assists.
At the net, junior Alex Zubrow posted a team-high 10 blocks and Schmidt tallied nine blocks. North Allegheny was led on defense by Trevor Treser with 20 digs. Libero Josh Bachinsky had 19 digs, followed closely behind by Ryan Beck with 18 digs.
North Allegheny returns to section play on Tuesday night with a home match against Pine-Richland at 7:00 p.m.
---
Pool D:
Defeated Emmaus 2-0 (25-21; 25-19)
Lost to Hempfield (dist. 3) 0-2 (17-25; 14-25)
Defeated Pennsbury 2-0 (25-20; 25-17)
Defeated Central York 2-0 (25-20; 25-16)
Playoffs:
First round: defeated Central Dauphin 25-23
Quarters: defeated Emmaus 25-6
Semis: lost to Northeastern 23-25