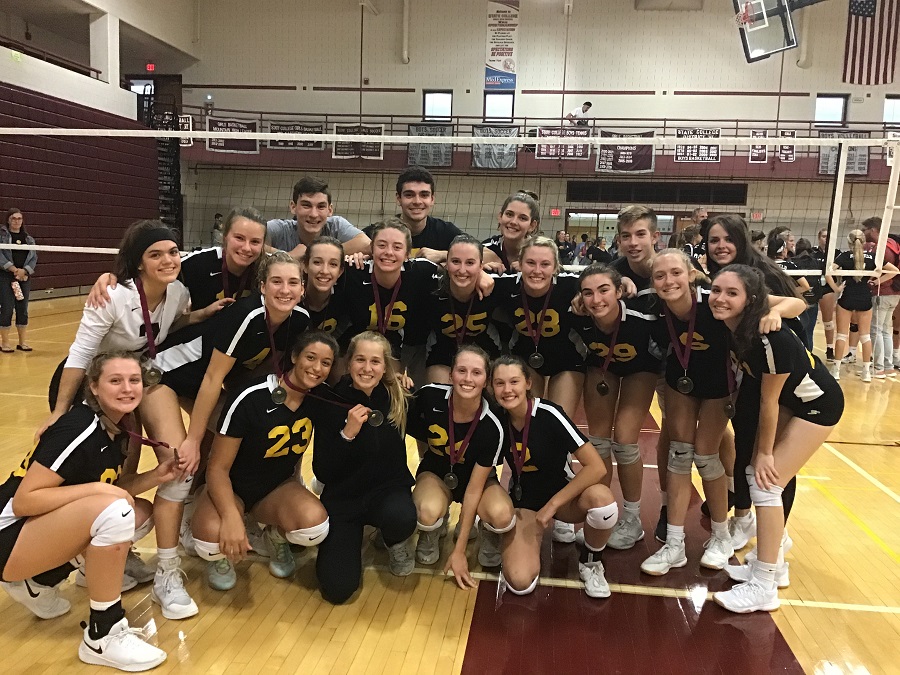 Tigers Claim State College Invitational Title
Facing off against some of the best competition in the state, the North Allegheny girls' volleyball team won the State College Invitational on Saturday. The Tigers rolled through pool play and defeated WPAL rival Baldwin in the tournament semifinals, 25-17. For the championship, NA topped Landisville Hempfield from District 3 by a 25-23 decision.
Stat leaders on the day for North Allegheny included senior Hanna Phillips with 34 kills. Senior Abby Miller totaled 63 assists, 29 digs, 28 kills, eight aces and five blocks. Junior Paige Morningstar tallied 62 assists, 32 kills, 20 digs, six blocks and four aces. Senior libero Malia Duffy posted 62 digs and three aces. Senior Maddi Curran contributed 18 kills and five blocks. Senior Maddy Beer had 16 kills and four blocks. Senior Elianna Seaman tallied 36 digs and four aces. Junior Paige Miller notched 15 digs and five blocks.
North Allegheny returns to action tonight against Upper St. Clair in a non-section contest.