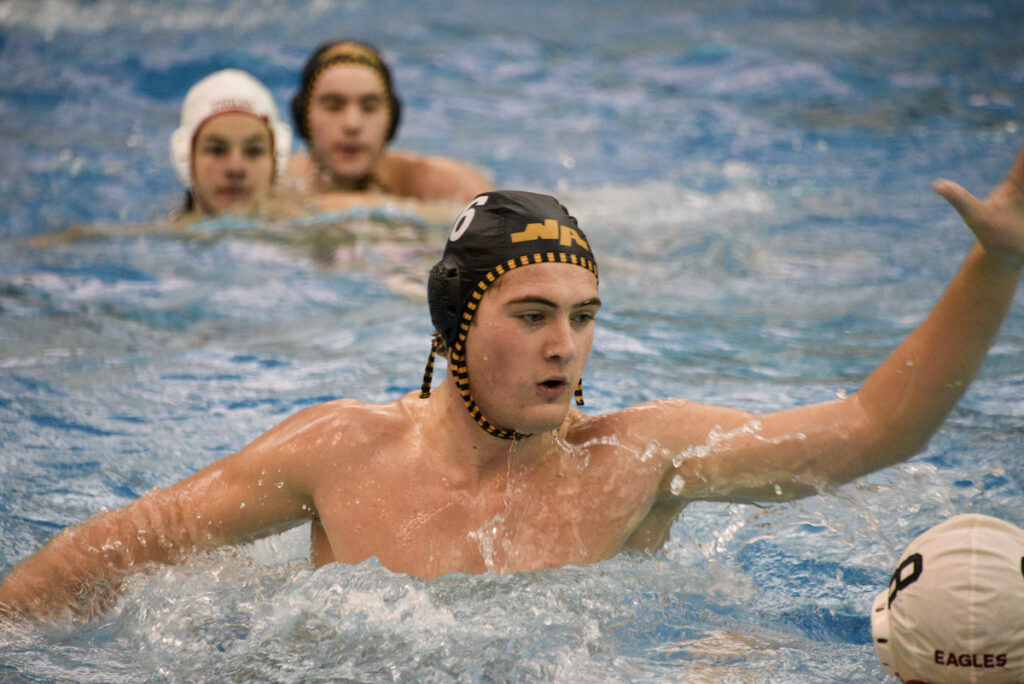 Tigers Dominate At Erie Challenge
The North Allegheny water polo team put together a dominant performance on Saturday in part two of the Erie Challenge at Cathedral Prep High School. The NA Boys and Girls combined for a 5-0 day in an impressive showing.
The NA Boys opened the tournament with a 9-6 over Souderton, spearheaded by a pair of hat tricks from senior Camden Wright and junior Grant Regule. Sophomore Matthew Woods tallied a pair of goals and senior Colton McCartney added another. Wright and junior Caden Currykosky paced the defense with a trio of steals each. In net, sophomore Mikey Stefanko totaled six saves to earn the win.
In similar fashion, the NA Boys won their second and final contest of the tournament with a 12-8 triumph over Reading. Regule notched another hat trick in the win, while Wright, Woods and senior Jonathan Mowry all netted two goals each. McCartney and junior Anthony Spino chipped in with one goal apiece. Mowry helped facilitate the offense with four assists and added two steals in a fine all-around effort. Currykosky also posted two steals, while Stefanko made 12 saves in between the pipes.
The Lady Tigers began their trek at the Erie Challenge with a thrilling 12-11 overtime win against Souderton. Sophomore Tori Tieppo tallied a game-high five goals to lead the charge. Junior Ava Sharar and sophomore Bella Spino netted two goals each, while sophomore Mikaela Dassanaike, junior Lily Tang and senior Elizabeth Vales added one goal apiece. Sharar paced the defense with three steals and senior goalie Izzie Trunzo made 17 saves and distributed a team-best three assists.
In their final two games, the Lady Tigers ran roughshod through their final two opponents at the tournament by claiming a 12-1 victory against Reading and followed with a dominant 11-1 win over Fairview. In the win over Reading, Dassanaike notched a hat trick, while Sharar, Spino, Tieppo and Tang all scored two goals each. Junior May Coffman chipped in win a goal as well and freshman Lila Sonaer added a pair of steals. In net, Trunzo and sophomore Katherine Vales split time with six saves each. Trunzo added a team-best four assists.
Against Fairview, Tieppo was once again the catalyst with five goals, followed by Spino with a hat trick and Dassanaike with two markers. Sharar added a goal as well. Dassanaike led the defense with three steals and Trunzo made eight saves in a one-sided contest.
The North Allegheny boys' team improves to 9-4 overall, while the Lady Tigers jumps to 10-5 on the season. NA will visit Cathedral Prep on Tuesday night