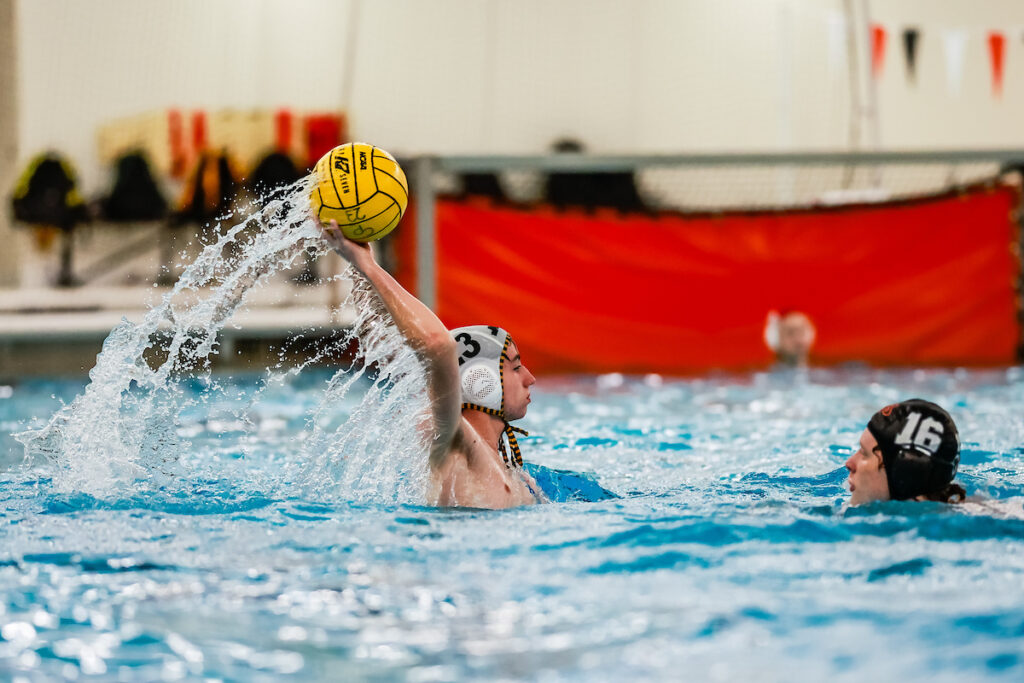 Tigers Roll Ramblers For Doubleheader Sweep
The North Allegheny water polo team continued its winning ways in Erie on Tuesday night with a doubleheader sweep of Cathedral Prep. The Lady Tigers rolled to a 12-6 win, while the NA Boys edged the Ramblers, 13-11.
In the girls' matchup, North Allegheny held a 6-4 lead after three quarters before pulling away in the fourth period by outscoring CP, 6-2, in the final stanza. The offense was paced by senior Carissa Jones with a team-high four goals, followed by sophomore Mikaela Dassanaike with a hat trick. Sophomore Tori Tieppo netted a pair of goals and senior Katyusha Peregoncev chipped in with one marker. Sophomore Bella Spino helped facilitate the attack with two assists. In net, senior goalie Izzie Trunzo made six saves to earn the victory.
The NA Boys were involved in a nip-and-tuck contest and outlasted the Ramblers in the end for a 13-11 victory. Junior Grant Regule totaled four goals and senior Camden Wright tallied a hat trick. Senior Jonathan Mowry and sophomore Matthew Woods each netted a pair of foals, while junior Caden Currykosky and sophomore Callan Bunger added one goal apiece. Mowry and Currykosky contributed to the defense with two steals each. Sophomore goalie Mike Stefanko made four saves and a team-high three steals.
The North Allegheny boys' team improves to 10-4 overall, while the Lady Tigers leap to 11-5 on the season. NA will take part in the Screamin' Eagle Tournament this weekend at Cumberland Valley High School.