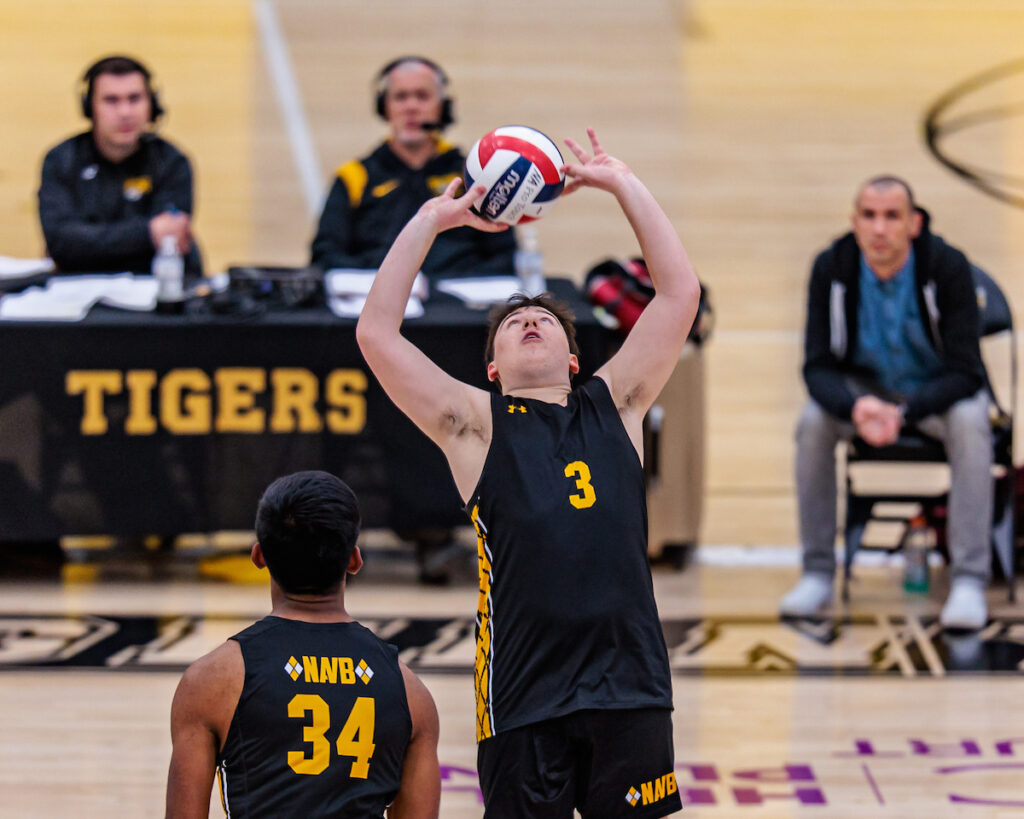 Tigers Take 3rd Place At Shaler Invitational
The North Allegheny boys' volleyball team wrapped up the regular season on Saturday with a third place finish at the Shaler Invitational. The Tigers, the No. 2 seed in the upcoming WPIAL playoffs, defeated Penn-Trafford in the tournament quarterfinals, 1-0 (25-19) before bowing out in the semifinals to host Shaler, 1-0 (25-23).
Individually, senior Jax Wilhite had a strong all-around performance with a team-high 35 kills, four blocks and 12 digs. Junior Stone Gaertner tallied 32 kills, two aces, tied for a team-best five blocks. Senior Varun Kaveti posted a team-best five blocks and added 17 kills on offense. Freshman Will Robertson delivered a team-high three aces to go along with 15 kills, 12 digs and four blocks.
Junior setter Nicolas Carioto dished out 82 assists and added 12 digs. Junior setter Brady Quatman posted 17 assists and a pair of aces. On defense, junior libero Will Hahn notched a team-high 46 digs.
North Allegheny has a first-round bye in the upcoming WPIAL Class AAA playoffs and will host a quarterfinal matchup on Thursday at 7:00 p.m. The contest will be broadcast live by the North Allegheny Sports Network.