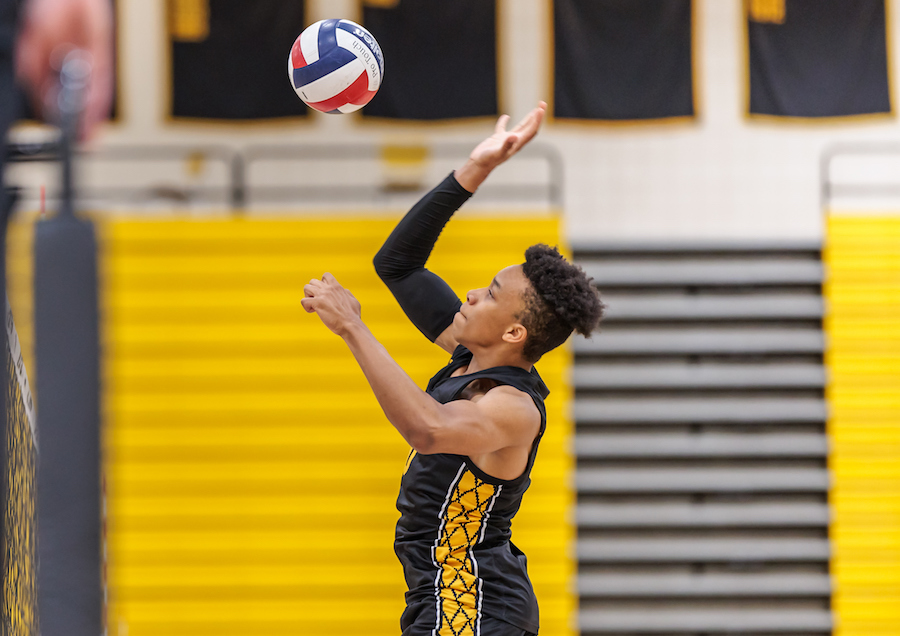 Tigers Take 3rd Place At Annual Koller Classic
Taking part at one of the top boys' volleyball tournaments in the state, the North Allegheny Tigers earned a third-place finish on Saturday at the 47th annual Koller Classic at Central York High School.
In Pool Play, the Tigers went 3-1 to take second place in Pool A, earning 2-0 wins against Brandywine Heights, Liberty and Dallastown. NA's lone defeat in pool play was to third-ranked Cumberland Valley, 2-0.
In the Koller Classic playoffs, the Tigers claimed a first-round win over seventh-ranked Pennridge, 25-20, and followed with a 25-15 triumph over fourth-ranked Parkland. NA fell in the semifinals, 25-23, to Central York.
Individually, the Tigers had several spectacular performances. On the attack, seniors Jax Wilhite and Varun Kaveti paced the offense with 30 and 28 kills, respectively. Junior Stone Gaertner followed with 24 kills. Junior libero Nicolas Carioto dished out 90 assists to NA's big hitters.
Kaveti clogged the middle with a team-best eight blocks and freshman Will Robertson added seven blocks. Robertson also posted a team-best five aces. Juniors Josh Farr and Ryan Quatman contributed four aces each.
On defense, junior libero Will Hahn notched 41 digs, while Wilhite and Carioto added 14 and 13 digs, respectively.
Looking to build off this strong performance, North Allegheny returns to section play this week and will host Pine-Richland on Tuesday night. The match will be broadcast live by the North Allegheny Sports Network.