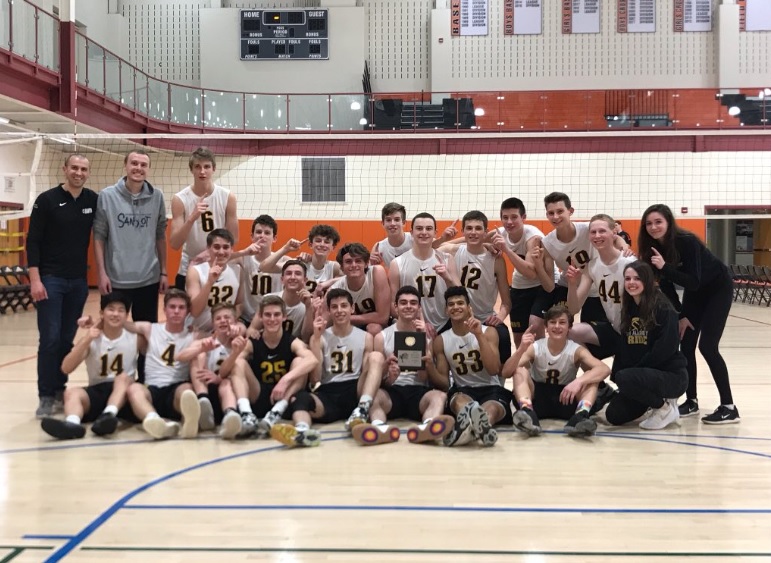 Tigers Tie For 3rd Place At Koller Classic
Facing off against some of the best that Pennsylvania had to offer, the North Allegheny boys' volleyball team tied for third place at the annual Koller Classic-York Invitational on Saturday.
The Tigers finished a perfect 8-0 in Pool B before advancing to tournament play. In the round of 16, North Allegheny defeated Emmaus 25-15. NA followed that up with a 25-23 win over Pennsbury in the quarterfinals before falling to top-ranked Northeastern in the tournament semifinals.
Individually, Drew Hunker tallied a team-best 37 kills, followed by Ben Mendes with 25 kills. Alex Zubrow led with 11 blocks and six aces, while Trevor Treser posted a team-high 45 digs. Setter Sava Topich dished out 79 assists.
North Allegheny returns to section play with a road match at Pine-Richland on Tuesday at 7:00 p.m.