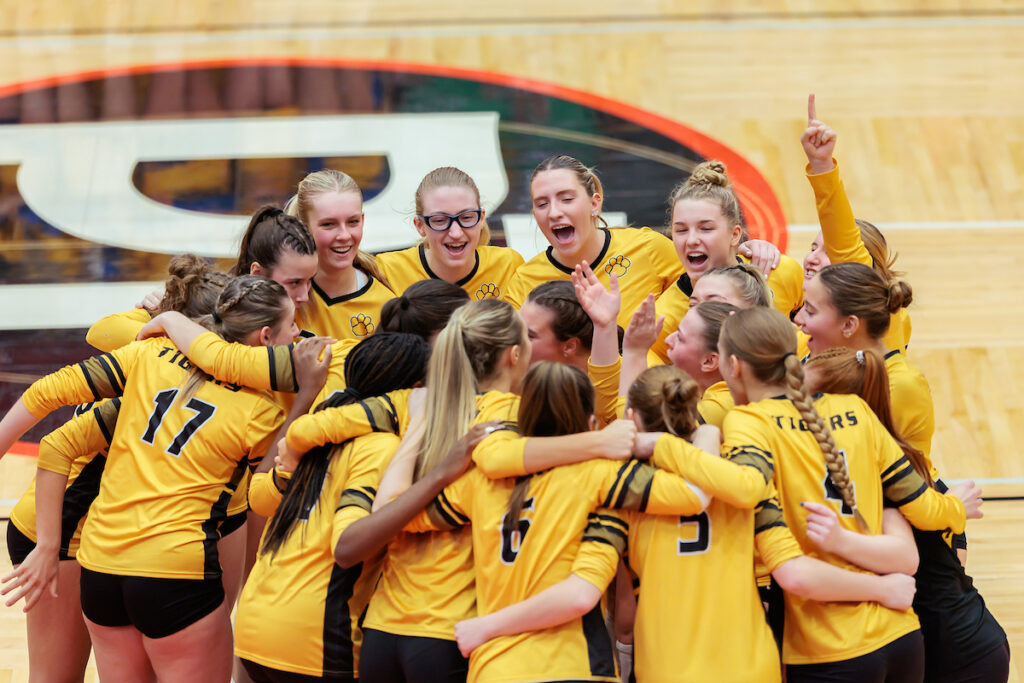 Tigers Top Trojans In PIAA First Round, 3-0
Locking horns with the McDowell Trojans in the PIAA Class 4A playoffs for the fourth time in the last six season, the North Allegheny girls' volleyball team earned a first round sweep in the state bracket, 3-0, on Tuesday night in Erie, PA. The Tigers prevailed by set scores of 25-12, 25-11 and 25-20.
The six-time reigning PIAA champions got off to a hot start in the first set and continued that momentum for most of the night. Tied 4-4 early on, the Tigers pulled away thanks in part to four kills from senior Kyra Schmidt en route to a 25-12 win.
It was more of the same in the second game as the Tigers built a 10-1 lead in the early going and cruised to a 25-11 victory. Sophomore Keely McMahon-Regan notched three consecutive aces and Schmidt added two more kills in the set.
Winners of 20 consecutive District 10 championships, McDowell wouldn't go down so easily in the third set and grabbed a 15-10 lead with two kills each from Sophia Nestor, Gabriella DeLuca and Ana Fetzner. Hoping to avoid a sweep, McDowell hung  on for dear life and held a 19-16 lead late in set. But the buck stopped there for the Trojans as North Allegheny racked up the points on an 8-0 run, and took nine of the final 10 points to claim a 25-20 victory and PIAA first round sweep. Senior Elysia Smith notched four kills in the set to help lead the way. Senior Rylee Gadomski added a trio of kills in the set.
For their efforts, McMahon-Regan and Smith were named Wright Automotive Co-Players of the Game.
With the win, North Allegheny improves to 17-1 overall, while McDowell's season comes to an end with an 11-8 record. The Tigers will collide with Dallastown in the PIAA quarterfinals on Saturday at a site and time to be determined.