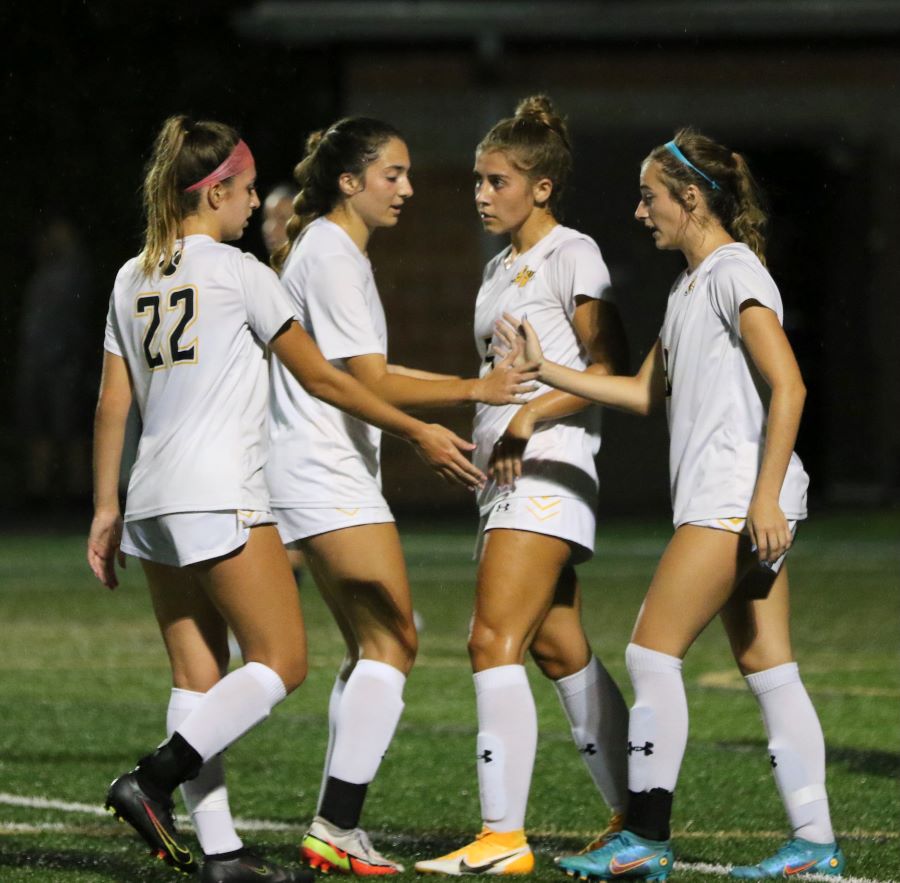 Tigers Trounce Trojans, 9-1
The North Allegheny girls' soccer team traveled to Erie on Saturday and came away with a 9-1 blowout of the McDowell Trojans in non-section play.
The Tigers got the scoring started with 14:16 remaining in the first half on a marker by junior Ally Ruiz for a 1-0 lead. Less than two minutes later, junior Abigail Stager scored to increase the Tigers advantage to 2-0.
In the second half, North Allegheny opened the floodgates with seven goals to turn the game into a blowout. Junior forward Sam Braden scored a pair of goals during the second half avalanche. Also netting goals for the Tigers were Allie Burns, Anna Bundy, Lucia Wells, Jaden Coy and Kanak Agarwal.
Junior goalie Natalie Rak made five saves to earn the victory in net.
With the victory, top-ranked North Allegheny improves to 6-0 on the season. The Tigers will visit North Hills on Monday in a section contest.