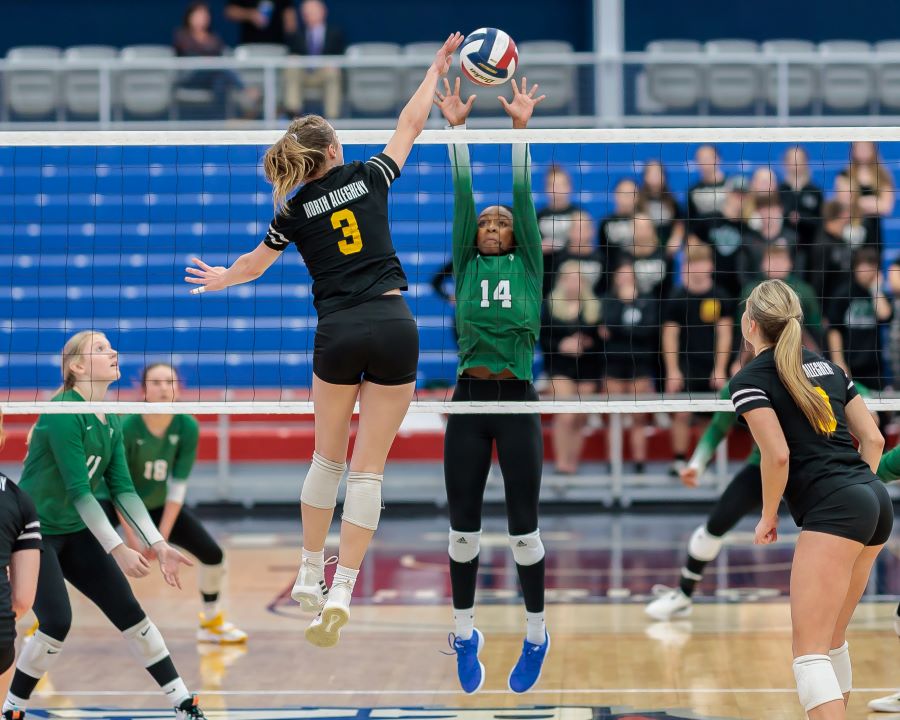 Tigers Upended By Rams In WPIAL Championship, 3-2
The North Allegheny girls' volleyball team took on section rival Pine-Richland in the WPIAL Class 4A championship on Saturday evening at Robert Morris University and dropped a 3-2 decision to the Rams. The Rams won their fourth WPIAL title, and first since 2010, with set wins of 25-21, 20-25, 25-22, 15-25 and 15-11. The outcome snaps a 33-match winning streak for the Tigers
Entering the WPIAL championship, North Allegheny hadn't lost a set all season but Pine-Richland ended that streak as well with a 25-21 win in the opening set. The two teams battled back and forth throughout the night, leading to a fifth and decisive set. With the score tied 10-10 in the fifth, PR rattled off five of the final six points to claim WPIAL gold. Senior Kaili Doctor led the Rams with a game-high 26 kills, four aces and two blocks. Katie Yanni added 16 kills for PR.
Appearing in the WPIAL title tilt for a sixth consecutive season, the Tigers played valiantly and was paced by senior Ella Deeter with a team-high 14 kills, 13 digs and five blocks. For her efforts, Deeter was named the Wright Automotive Player of the Match.
Along with Deeter, senior Carissa Treser delivered nine kills and senior Mia Tuman added eight kills. Senior Maddie Fickess and junior Marin Dunaway chipped in with six kills each. Tuman dished out a game-high 42 assists and posted 14 digs on defense. Senior libero Caroline Curran tallied a game-high 24 digs.
Following the loss, North Allegheny slips to 18-1 overall, while Pine-Richland improves to 16-2 on the season. Both teams qualify for the PIAA tournament, which begins on Tuesday.