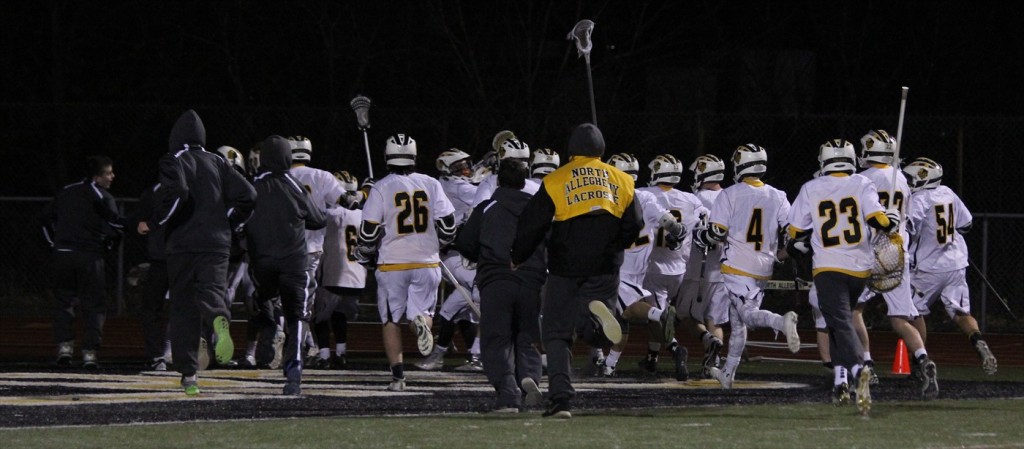 Tigers Victorious Over Emmaus 13-8
The Tiger Lacrosse team hosted Emmaus today in a non-conference match-up. North Allegheny continued its impressive start to the season relying on tough team defense and precision shooting the Tigers posted a 13-8 victory.
Senior Teddy Ednaczyk led all scorers today with 4 goals while sophomore Gavin Hagen posted his second consecutive hat trick. Seniors Jacob Zemet and Kyle Rullan had 2 goals a piece and sophomores Dillon Dugan and Greg Ferringer each had one tally.  With the win the Tigers improve to 6-1 overall and remain 2-0 in section play. They will return to section play Wednesday when they host Shadyside Academy at 7:30 pm.