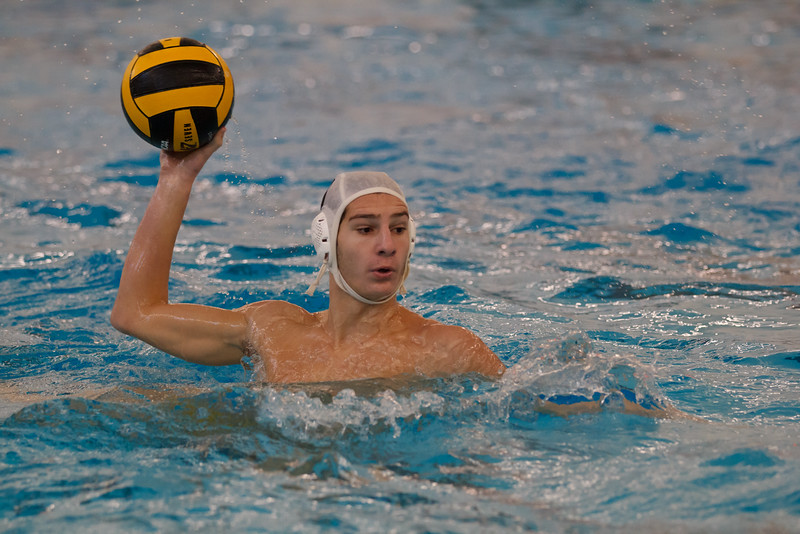 Tigers Water Polo Takes Part in Erie Challenge
The North Allegheny water polo teams competed at the Erie Challenge last weekend. The NA Boys finished 1-3 at the tournament, while the Lady Tigers posted a 1-2 showing against some top-shelf competition.
For the boys, the Tigers opened with a 12-8 loss to Cathedral Prep and a narrow 6-5 defeat to North Penn. Goalie Jack Kairys posted 10 saves in the game against North Penn. Senior Mitchell Rubio scored four goals in the first two games of the tournament and netted five goals in NA's third game against Wilson. However, Wilson prevailed over the Tigers,11-7, despite Rubio's excellent performance.
In the finale, the NA Boys rebounded with a 12-8 triumph over McDowell. Junior Luke Pieton tallied  three goals, three assists and two field blocks. Sophomore Tan Kocyildirim posted three goals, two steals and two field blocks. Rubio added two goals and four steals, while Martin Raitt chipped in with two goals. In net, goalies Teddy Struk and Jacob Hollo combined for nine saves and two steals.
The Lady Tigers began the Erie Challenge with an impressive win over Fairview, 14-3. In an all-around performance, Grace Cibula, Jordan Ennis, Sarah Koehler, Morgan Halyama, Eliza Ross and Abby Washabaugh all netted two goals apiece. The barrage on the Fairview net included goals by Katie Davis and Lindsey Rollman. Sophomore Ryley McClellan tallied two assists and two steals, while goalie Cory Riley reeled in seven saves and one steal. Unfortunately for the NA Girls, North Penn knocked off the Lady Tigers 10-2 in the next contest and the tournament ended with a close loss to Wilson, 6-5. Against the Bulldogs, Washabaugh posted an incredible eight steals, to go along with three goals and an assist. Riley made 14 saves, including blocking a 5-meter penalty shot.
For the season, the North Allegheny Boys are 6-9 and the Lady Tigers are 8-8. NA water polo hits the pool again this weekend at the Screaming Eagle Tournament.