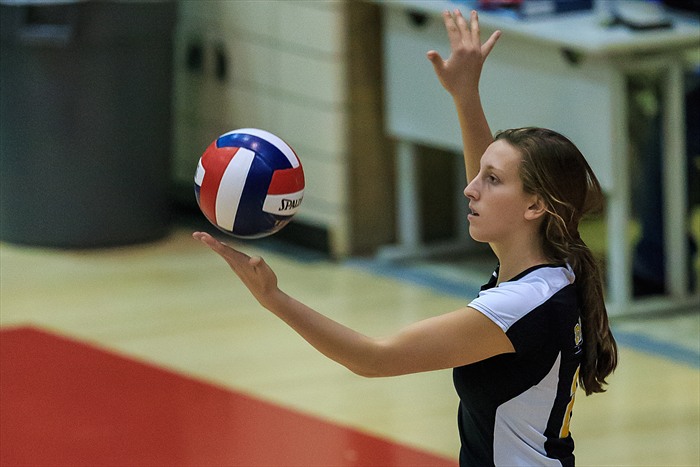 Two Lady Tiger Seniors Make Verbal Commitments
Seniors Jessica Samuels (in photo) and Ashley Leto are teammates now at North Allegheny, but in 2014 they will be playing on opposite sides of the net at the collegiate level. Samuels and Leto have made verbal commitments to play for competing schools in the Pennsylvania State Athletic Conference (PSAC) in NCAA Division II. Samuels is set to attend Clarion University where she will play for the winningest coach in school history, Jennifer Mills. Leto will be playing at PSAC rival California University of Pennsylvania under head coach Peter Letournaeu. Samuels and Leto will be members of two of the top teams in the PSAC West as Clarion is picked to finish second in the conference and Cal U is tabbed as the pre-season favorite.
Part of the Lady Tigers 2012 Class AAA Section 3 championship and run to the PIAA semifinals, Samuels was a valuable source of aces off the bench and stepped up as part-time setter at midseason when starting setter Maura Nolan went down to injury. Leto was named a PVCA All-State selection and earned All-WPIAL 1st Team accolades. Leto was also a strong source for kills on the outside edge during the 2012 campaign.
Both Samuels and Leto will be key members for this year's Lady Tigers Volleyball Team, which brings back many talented athletes and should once again compete for a section and WPIAL title. North Allegheny will open the regular season schedule on Saturday, August 31 at the Mt. Lebanon Invitational.