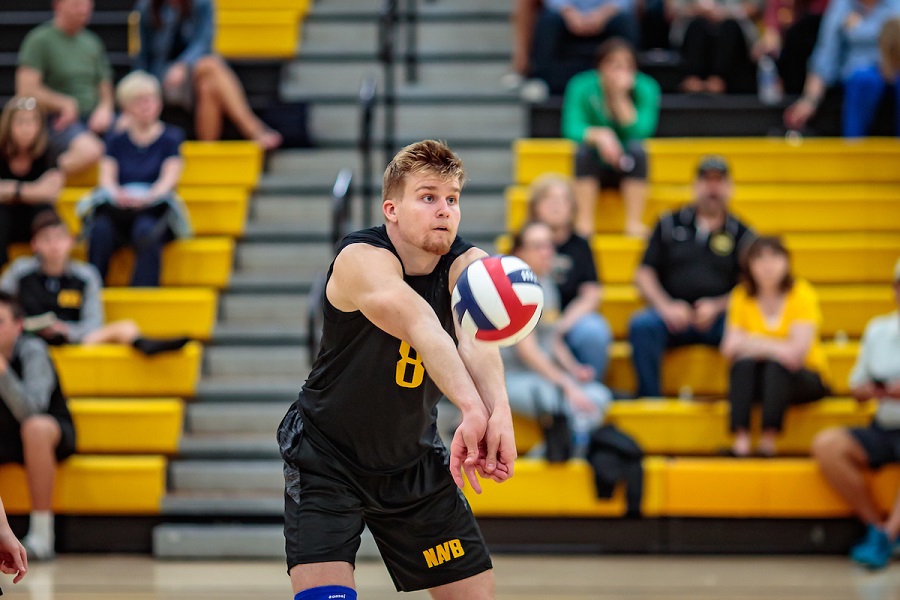 Two Senior Volleyballers Make College Commitments
Two North Allegheny boys volleyball players recently made their college selections for the next four years. Senior setter A.J. Schmidt has tabbed Division I Saint Francis University and senior outside hitter Canyon Tuman will continue his volleyball career at Penn State University.
Schmidt split time at the setter position a season ago with co-WPIAL Player of the Year M.J. Barton who has since graduated. Schmidt tallied 524 assists last year and will be the primary setter in 2018. With his powerful swings, Tuman led NA with 331 kills and 67 aces in 2017. Tuman also ranked third on the team in blocks with 64, on his way to first-team All-WPIAL and All-State honors.
Schmidt and Tuman were important contributors to North Allegheny's run to a WPIAL championship and PIAA runner-up finish. The Tigers finished with a 22-1 overall record in 2017.
The North Allegheny boys' volleyball team will open the season at home at the North Allegheny Invitational on March 24, 2018.