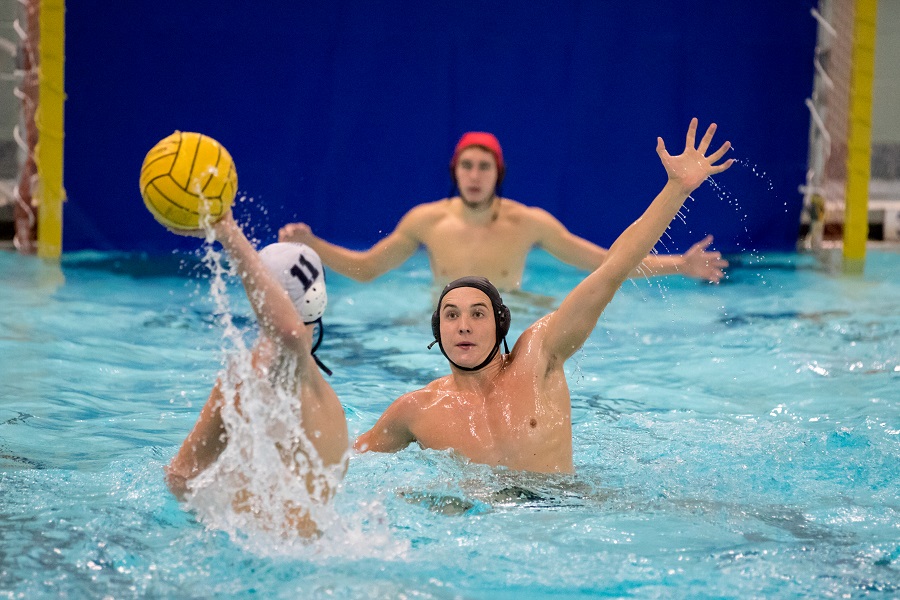 Water Polo Begins 2018 In Erie, NA Boys Sweep Tournament
The North Allegheny water polo team opened the 2018 season at the McDowell Cup Tournament on Saturday. The NA Boys posted a perfect 3-0 trip through tournament play, while the Lady Tigers finished with a 1-2 mark.
The tournament began for the NA Boys with a hard-fought 13-11 triumph over Napoleon (OH). Hat tricks on offense were provided by Tan Kocyildirim, Josh Galecki and Max Moore to lead the charge. Galecki, Ben Phillips and Tim Compton reeled in two steals each on defense. Goalie Jacob Hollo and Miles Mattson split time in net and combined for nine saves.
Game two saw the Tigers face off against Cathedral Prep and come away with a 13-7 win. Kocyildirim tallied an astonishing six goals to spearhead the victory. Phillips added four goals as well. Hollo collected 11 saves in the contest.
The Tigers concluded the day with a 15-8 victory against host McDowell. The offense was paced by Phillips, Joel Songer and Moore who scored three goals each. All three posted three assists apiece as well. In net, Hollo made 10 saves to help secure the win.
For the Lady Tigers, their lone win of the tournament came against host McDowell with an exciting 9-8 victory. Sarah Koehler was the top scorer for NA with a four-goal outing and two assists. Koehler added five steals in a terrific overall performance. Emma Halle posted two goals and five steals. Goalie Kate Sekinger earned the win in net.
In their other two games, the Lady Tigers fell to Upper Arlington, 8-4, and Villa Maria, 8-4.
The North Allegheny Water Polo Team returns to action on September 14-15 at the Screamin' Eagle Tournament at Cumberland Valley High School.