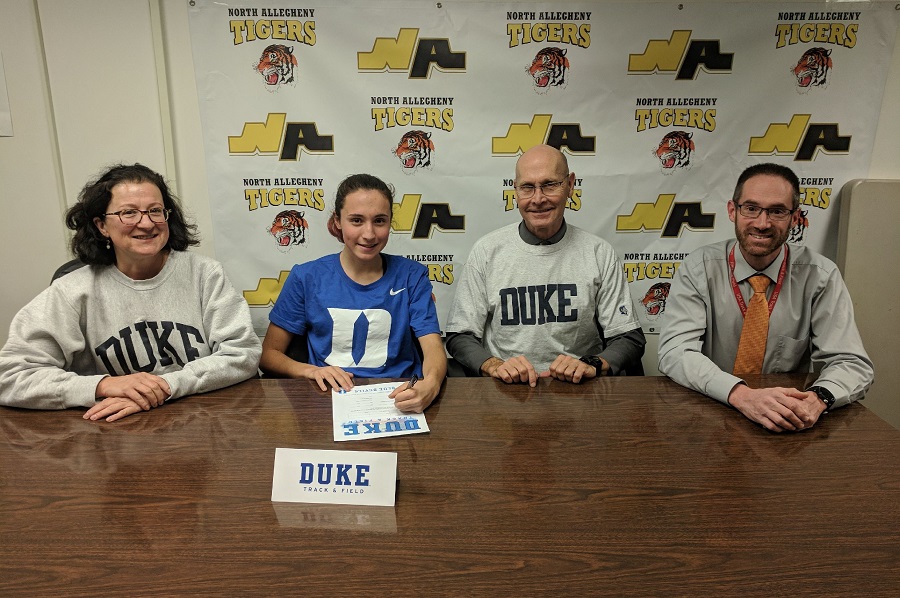 Cross Country Standout, Clara Savchik, Signs With Duke University
North Allegheny cross country standout, Clara Savchik, signed her letter of intent to attend Duke University where she'll continue her athletic career.
Savchik rounded out a terrific career at North Allegheny this fall with a PIAA silver medal and a WPIAL bronze. Last season, Savchik captured first place in the WPIAL championships and grabbed silver in PIAA competition. In 2015, Savchik also took home WPIAL bronze at the championship event at Cooper's Lake.