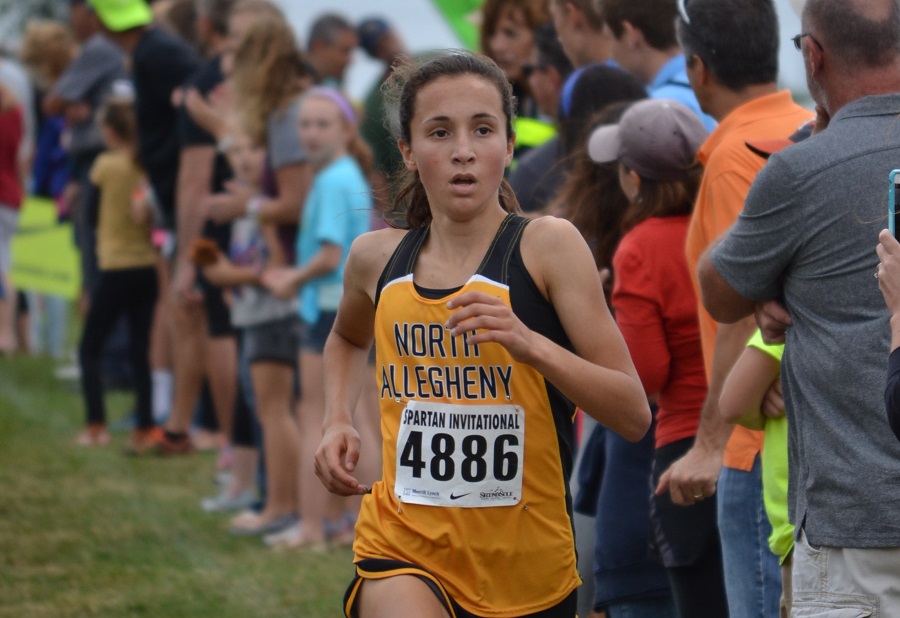 Savchik, McGoey top finishers for NA at State XC Championship
Senior Clara Savchik finished her cross country career at North Allegheny in style, while sophomore Daniel McGoey is doing the same at the start of his Tiger career, with both finishing in second place in their respective races in the Class 3A Cross Country Championships on Saturday at Hershey. Savchik crossed the line at 18:24, six seconds behind the overall leader. Her finished paced the Tigers to a fourth place finish with 161 points. Fox Chapel won the event on the girls side with 104 points.
McGoey nearly missed finishing first, as he was a second off the lead at 15:58. His performance highlighted the boys team, who finished in 12th place with 267 points. La Salle College won the event on a tiebreaker with Council Rock with 130 points. Also competing for the boys were senior Cam Phillips, juniors Luke Turkovich and Ethan James, sophomores Stephen Nalepa and Rene Abdalah, and freshman Andrew Kollitz.
For the girls, Savchik was one of two finishers on the girls side that finished in the top 10. Sophomore Hannah Lindgren finished in ninth place with a time of 19:10. Also competing for the girls were senior Tess Wright, juniors Ally Christy and Ally Meehan, and sophomores Caroline Daggett and Jenna Mlecko.
For full results, click on the links below.