View News For
2023-2024 News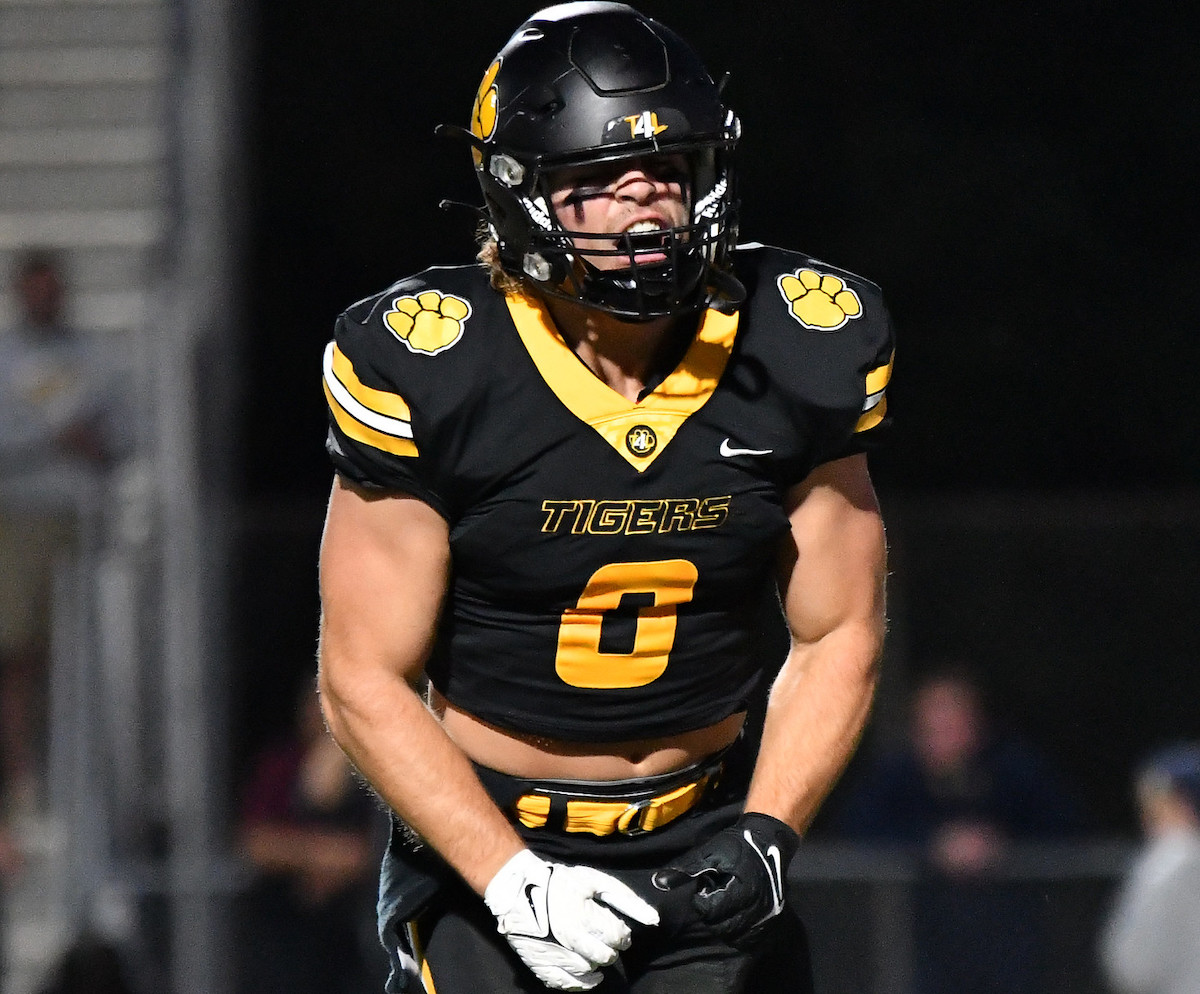 It will be a battle of champions on Homecoming Night at Newman Stadium as the North Allegheny Tigers (4-1) play host to the Pine-Richland Rams (3-2) in a non-conference matchup tonight. North Allegheny, the reigning WPIAL champions in Class 6A, will face off against the reigning PIAA champions in Class 5A, Pine-Richland.
The Tigers are looking to bounce back from their first loss of the season last week to Central Catholic, 50-22, after going 4-0 to begin the season. Junior receiver James Donaldson was one of the bright spots for NA last week, hauling in six passes for 74 yards. Senior Tyree Alualu rushed for 78 yards and a touchdown, to go along with 11 tackles on defense. Junior linebacker Liam Flaherty led the team in tackles with 17 stops.
After a 1-2 start to the season, Pine-Richland has won two straight games, including a 50-0 Northeast Conference win against Fox Chapel. The Rams are hoping for a repeat of last season when the team got off to a 1-3 start before rattling off 12 consecutive victories en route to a PIAA crown. The beginning of the Pine-Richland winning streak came at the expense of North Allegheny with a 28-17 win over the Tigers in Gibsonia.
There are several holdovers from last year's title team, including senior running back Ethan Pillar, who rushed for 1,309 yards and 16 touchdowns last season. Pillar remains a key cog on offense with 535 yards and seven rushing touchdowns this season. Pine-Richland's headliner is two-way lineman Ryan Cory. The University of Wisconsin commit stands at 6-4, 285 pounds and was a first-team All-Northeast Conference selection by the Big 56 last season.
North Allegheny rekindled its rivalry with Pine-Richland last season, after a three-year hiatus. However, the Tigers haven't fared well against the Rams, having lost seven of the last nine games against their neighborhood rival. North Allegheny's last win against PR came in the regular season finale in 2018, resulting in a 27-7 victory at Newman Stadium. Ben Maenza rushed for 141 yards and a touchdown, while Cade Hoke led the charge for NA on defense with 10 tackles and two sacks.
Kickoff for tonight's game North Allegheny and Pine-Richland is set for 7:30 p.m. at Newman Stadium. The game will be broadcast live by the North Allegheny Sports Network with the pregame show beginning at 7:10 p.m. To listen to tonight's broadcast, click here.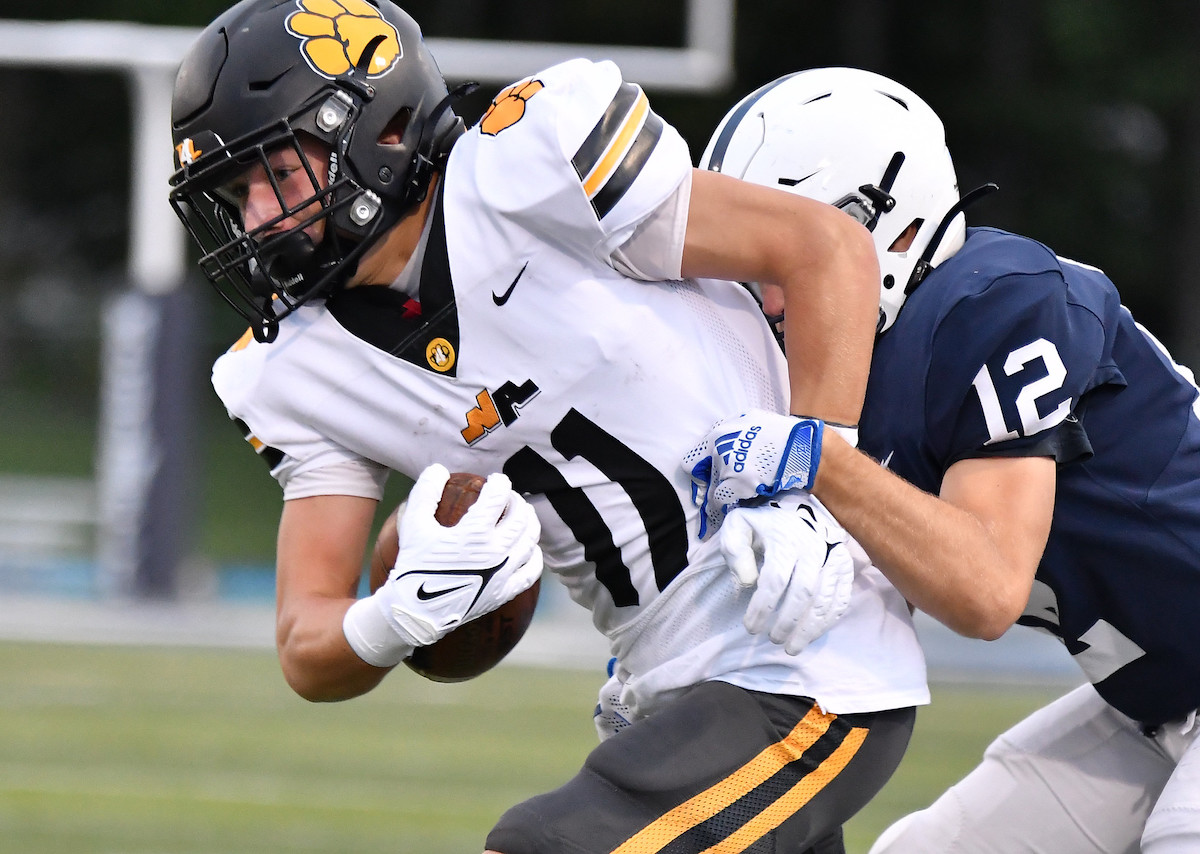 The North Allegheny Tigers (3-0) will play their second consecutive road game tonight with a visit to Baldwin (1-2) to take on the host Fighting Highlanders in a non-conference contest.
The reigning WPIAL Class 6A champions are coming off an impressive 43-24 win at McDowell, a perennial power in the largest classification out of District 10. Senior running back Tyree Alualu rushed for a career-high 154 yards and three rushing touchdowns. Senior wideout Evan Lyon also reached the end zone three times, twice on receiving scores and another on a pivotal 95-yard kickoff return in the third quarter and that swung the momentum decidedly toward the Tigers. Senior quarterback Logan Kushner completed 7-of-9 passes for 117 yards and two scores, while adding another 39 rushing yards on 11 carries. Defensively, junior linebacker Liam Flaherty tallied a team-high 14 tackles and accounted for a first quarter safety. Junior defensive back James Donaldson posted double figures in tackles with 12 stops on the night. Three times McDowell drove inside the NA 20-yard line but came away with only three points out of those opportunities in the red zone. Senior defensive end Daniel Sellers made a leaping interception that ended one drive at the end of the first half, and he sacked McDowell quarterback Blayze Myers to thwart another in the second half. Junior defensive back Colman Craft notched his first career interception with a pick in the fourth quarter.
Baldwin, meanwhile, is off to a 1-2 start this season and dropped a 42-34 decision last week to Upper St. Clair to begin conference play in the Allegheny Six Conference. Prior to their loss to USC, the Fighting Highlanders shutout Brashear 56-0 in Week Zero but was handled by Class 4A powerhouse Thomas Jefferson in a week one loss, 49-3.
The Fighting Highlanders went 1-9 last season and have qualified for the WPIAL playoffs only twice in the last decade. Baldwin hasn't had a winning season since going 6-4 in 2003 and has not won a playoff game since 1991. Looking to inject new life into the program is first-year head coach Dana Brown Jr. Brown is an Assistant Athletic Director at McKeesport High School and was an all-state and all-conference defensive lineman during his playing days at McKeesport. He also started at defensive tackle for four years at Kent State.
Key returnees this season for Baldwin include senior tailback and linebacker Andrew Sharp. Sharp was a first-team all-conference running back in the Allegheny Six last season, accounting for 794 yards and nine touchdowns. In Week Zero, he rushed for over 200 yards and four touchdowns against Brashear. Defensively, Sharp was also a second-team all-conference pick at linebacker a season ago. The leading tackler for the Fighting Highlanders last season, and so far this year, is senior Keith Mincin. A hard-nosed linebacker and wrestler at Baldwin, Mincin totaled 62 tackles last season and has made 26 stops so far this year, to go along with two sacks and one interception in 2023. Offensively, Mincin was the team's leading receiver last season at tight end with 22 receptions for 303 yards. The Tigers will need to account for both Sharp and Mincin if they hope to leave Route 51 with a victory tonight.
Last season, North Allegheny defeated Baldwin at Newman Stadium, 53-7. Kushner accounted for four touchdowns in the win, two rushing and two passing, and receiver Khiryn Boyd totaled 120 yards with once receiving score and an interception. The NA defense tallied seven sacks, including three by defensive end Aidan Buggey. NA's last visit to Baldwin in 2021 resulted in a 61-14 victory. Prior to that, the Tigers and Fighting Highlanders had not met since the opening round of the 1998 WPIAL playoffs, a game NA won 40-0 en route to a WPIAL title game appearance at Three Rivers Stadium.
Kickoff for tonight's game is set for 7:00 p.m. The game will be broadcast live by the North Allegheny Sports Network with the pregame show getting underway at 6:40 p.m. To listen to tonight's broadcast, click here.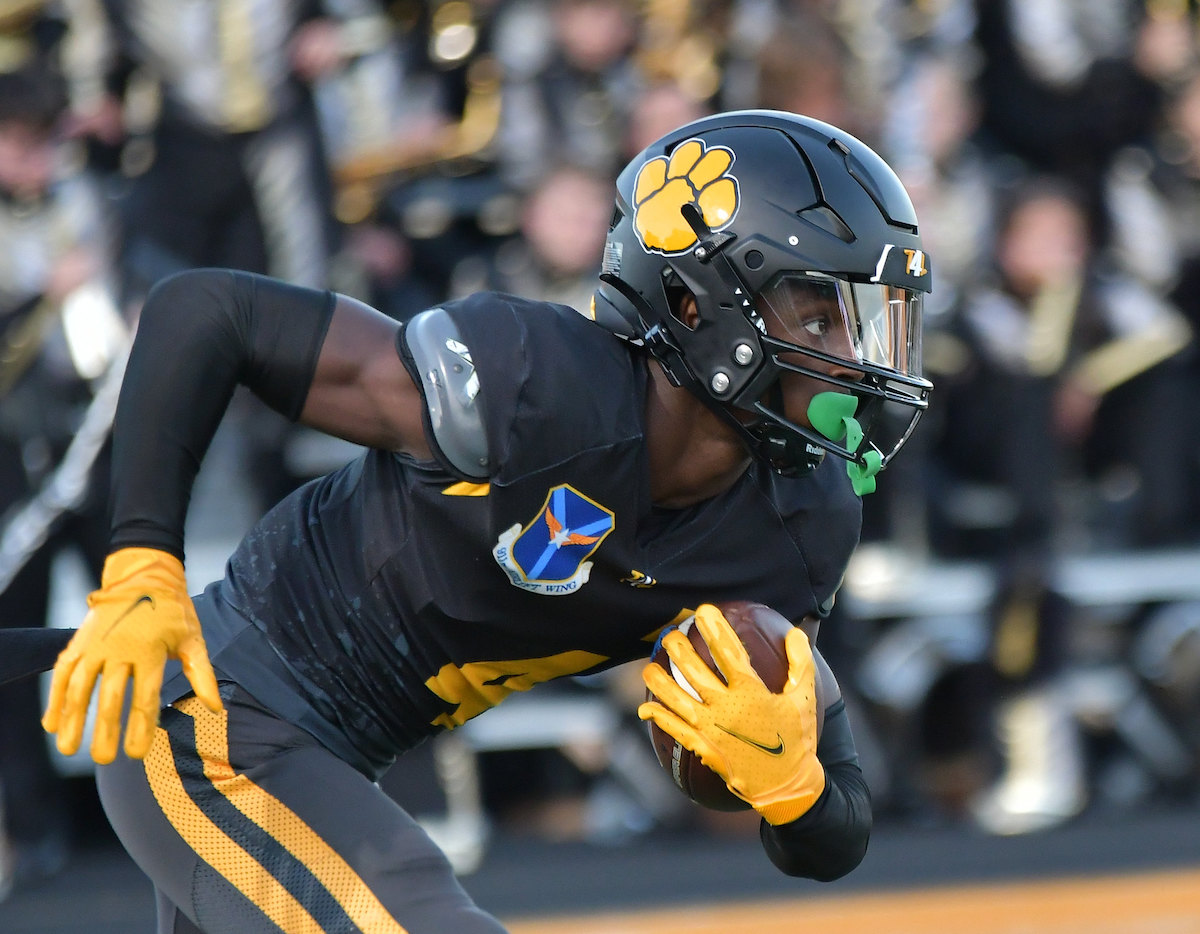 The North Allegheny Tigers (2-0) travel to Erie tonight to face off against a perennial District 10 power, the McDowell Trojans (1-1) in a non-conference clash at Gus Anderson Field. It will be the first road trip of the regular season for the Tigers and the first home game of the campaign for the Trojans.
The Tigers are coming off a 30-6 conference win last week against Canon-McMillan. Senior quarterback Logan Kushner led the charge by rushing for 172 yards and two touchdowns, while adding another 107 passing yards and one arial score. Junior Nicholas Humphries had a break out game on both sides of the ball, including a leaping 26-yard touchdown reception in the third quarter and four pass break ups at defensive back. The NA defense's streak of seven consecutive scoreless quarters was snapped in the fourth by Canon-McMillan, but the Big Macs produced only 148 total yards for the game. Senior defensive end Aidan Buggey produced two sacks and senior Khiryn Boyd logged his first interception of the year. University of Richmond commit, Daniel Sellers, recovered a fumble in the first quarter that set up the game's first touchdown.
McDowell, meanwhile, has stacked its non-conference slate with premier opponents in the first two weeks. Following a 49-28 loss at Walsh Jesuit (OH) in Week Zero, the Trojans bounced back last week with an impressive 52-20 victory against Barberton (OH). Junior quarterback Blayze Myers is in his first year as a starter but has played like a savvy veteran in the first two games, passing for eight touchdowns with just one interception. Junior tailback Stephon Porter is the leading rusher for McDowell with 141 yards and two touchdowns on the year. Senior running back Bobby Blue splits time evenly with Porter and has rushed for 82 yards and a score. The top receiver for the Trojans is the highly efficient Leo Whitaker, who has caught three passes for 97 yards and three touchdowns. The most notable college recruit on the McDowell roster is senior center, Cooper Cousins, who stands at 6-7 and 315 pounds. Cousins will play next season at Happy Valley for Penn State.
North Allegheny and McDowell will duel for the second consecutive season after having not faced each other in a decade prior. In last year's contest at Newman Stadium, the Tigers rallied from an 11-point deficit late in the third quarter for a 29-18 win. Kushner accounted for four touchdowns, throwing for 202 yards and three scores, while adding another rushing touchdown. The key play came the fourth quarter when Ian Zahorchak delivered a sack and forced fumble that was recovered by Buggey. On the very next play, Boyd hauled in a screen pass and took it 74 yards for a touchdown with 8:29 left in the game to give NA a 22-18 lead. The Boyd touchdown proved to be the game-winning score.
Tonight's game will mark the first time since Sept. 24, 2010, that North Allegheny will play at McDowell. On their way to a WPIAL and PIAA championship in 2010, the Tigers defeated a tough Trojans squad, 21-10. Running back Alex Papson rushed for 275 yards and quarterback Mike Buchert tossed a 30-yard touchdown pass to Dan Slivka in the win. McDowell running back Greg Garmon gave the Trojans a brief 10-7 lead in the third quarter with a 44-yard touchdown run. Garmon navigated his way to 95 yards in the game and finished his high school career with 2,859 rushing yards and 27 touchdowns. In 2010, Papson rushed for 2,482 yards and 32 touchdowns before his season ended with an injury in the WPIAL championship game. His single-season yardage and touchdown total remains the most of any running back at North Allegheny in the Art Walker era.
Kickoff for tonight's game is slated for 7:00 p.m. at Gus Anderson Field. The game will be broadcast live via the internet on the North Allegheny Sports Network with the pregame show getting underway at 6:40 p.m. To listen to tonight's game, click here.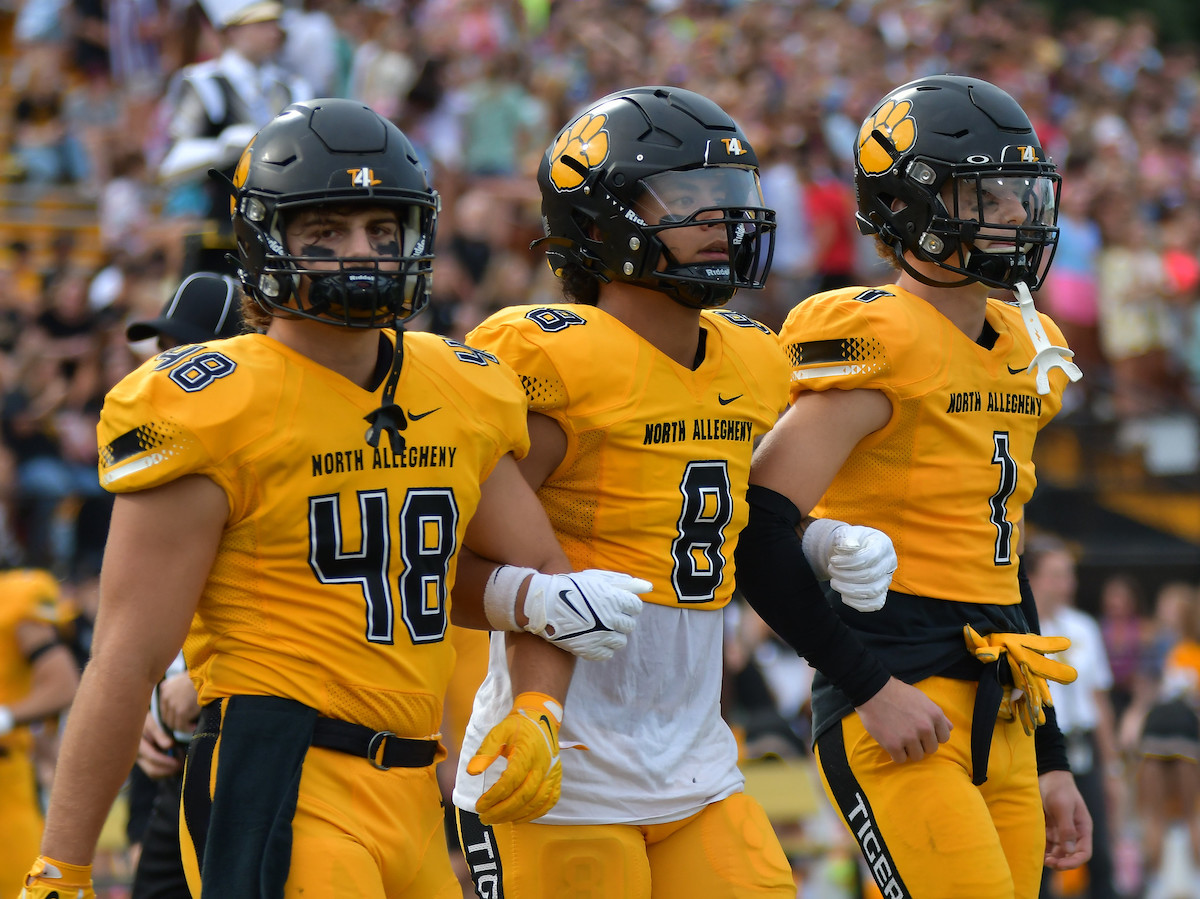 The North Allegheny Tigers (1-0) open conference play tonight in WPIAL Class 6A with a home date against the Canon-McMillan Big Macs (1-0). The game is a rematch of last year's WPIAL semifinal, a game in which the Tigers prevailed, 7-0, in a torrential downpour as a result of the remnants of Tropical Storm Nicole. In a defensive struggle, North Allegheny quarterback Logan Kushner scored the game's only touchdown on a 1-yard run with 6:44 remaining in the game to send the Tigers on to the WPIAL championship.
Tonight, weather will not be a factor on what should be a perfect night for football. However, two stingy defenses will remain a part of the story line. Both North Allegheny and Canon-McMillan are coming off Week Zero victories where the defenses blanked their opponent. The Tigers scored 42 points in the first quarter against Allderdice en route to a 61-0 drubbing of the Dragons. Kushner scored the first touchdown of the season on a 51-yard jaunt, while running backs Tyree Alualu and Liam Flaherty rushed for two touchdowns apiece. The defense forced three turnovers in the first quarter, including a fumble recovery and interception by junior defensive back James Donaldson. Senior safety Evan Lyon added an interception and 45-yard return that set up one of Flaherty's rushing scores.
Canon-McMillan, meanwhile, was involved in a much more competitive game that resulted in a 14-0 win at Penn-Trafford. The game was scoreless until the third quarter when sophomore defensive back Jayden Baxter recovered a fumble and raced 93 yards for a touchdown. In the fourth quarter with Penn-Trafford driving toward a game-tying touchdown, the Big Macs defense once again turned away the Warriors with a goal line stand. Moments later, senior running back Zachary Welsh put the game on ice with a 93-yard touchdown run with 1:42 remaining to secure the victory.
Welsh, a transfer from Wash High, takes over at running back for Jake Kasper who graduated after posting over 1,400 yards on the ground and 10 touchdowns. The Big Macs will also need to fill a hole at wide receiver, where Austin Winkleblech, now a freshman pitcher at the University of Pittsburgh, was the top target in the passing game for the past three seasons. Last year, Winkleblech accounted for over 800 receiving yards and 12 touchdowns.
While two key skill players have graduated, Canon-McMillan returns a three-year starter at quarterback in the form of southpaw Mikey Evans, a first-team All-Conference signal caller from a season ago. Evans has thrown for over 3,000 yards in his career and has displayed more accuracy to go with his good mobility in and out of the pocket. The offensive line boasts several returning starters, including Liam Reamer, Mason Williams and junior center Matt McMahon. Senior tight end Kaeden Singleton is a Delaware commit and could arguably be the top receiving threat in the passing game.
On the other side of the football, Singleton is also a defensive end who has led the Big Macs in sacks the past two seasons. He already posted two sacks last week against Penn-Trafford. Senior linebacker Geno Calgaro has been the team leader in tackles the past two years, including 102 stops in 2022. Calgaro notched a team-best 18 tackles against the Warriors in Week Zero.
Since Canon-McMillan made the jump to the largest classification in the WPIAL in 2018, North Allegheny has won seven in a row against the Big Macs. That winning streak includes three playoff wins over the last four seasons.
Kickoff for tonight's conference opener at Newman Stadium is slated for 7:30 p.m. in Wexford. The game will be broadcast live on the North Allegheny Sports Network with the pregame show getting underway at 7:10 p.m. Randy Gore and Jonathan Spina will have the call for tonight's contest. To listen to tonight's game, click here.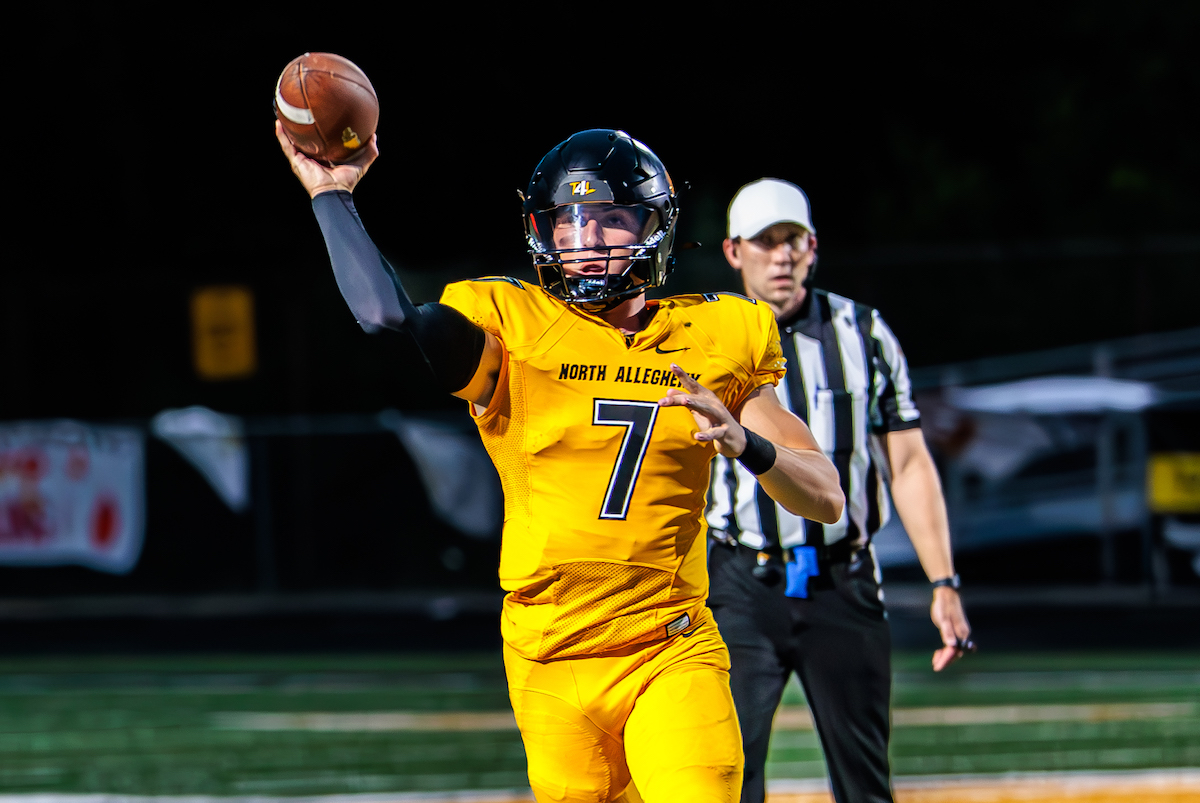 The 2022 season saw the North Allegheny football team win its fifth WPIAL Championship and first since 2012. The Tigers are in prime position heading into the 2023 season as a lot of key pieces return from last year's title team.
Starting quarterback Logan Kushner returns for his senior year in 2023. Kushner's favorite target, Khiryn Boyd, is also back and will garner a lot of attention from opposing defenses. A season ago, Boyd was named to the Pittsburgh Post-Gazette Fabulous 22 team, the TribLive HSSN Terrific 25 team and was tabbed the WPIAL Class 6A Player of the Year. Junior Jack Yatchenko and senior Cameron Chmura return on the offensive line for the Tigers. A big hole to fill will be at the running back position as all-conference performer Andrew Gavlik is now at Mercyhurst. The Tigers will open the season with a running-back-by-committee approach, including senior Tyree Alualu and junior Liam Flaherty, who both saw time at running back last season.
Seven players return to the Tigers' ferocious defense, which ranked No. 1 in Class 6A last season, allowing a paltry 13 points per game. The entire front four is back, including edge rushers Daniel Sellers, a University of Richmond commit, and Aidan Buggey. The duo of Sellers and Buggey wreaked havoc on the edge a year ago and combined for 13 sacks. Alualu, another member of the PG's prestigious Fabulous 22 and the Trib's Terrific 25, will anchor the linebacking corps. He ranked second on the team last year with 77 tackles and added 3.5 sacks. The biggest hit the Tigers took in graduation was in the secondary but they believe they have the pieces to keep it together. The unit is bolstered at cornerback where Boyd resides after leading the team in interceptions with seven in 2022. Evan Lyon, a second-team All-Conference defensive back, will return at safety. Junior James Donaldson is a player the coaching staff is hoping to step up in the secondary along with Nicholas Humphries. 
The Tigers will have the target on their back entering the season as the reigning WPIAL champions. Head coach Art Walker, the WPIAL Class 6A Coach of the Year, and the 2023 Tigers will try to reclaim their crown as WPIAL champions and take the next step toward a state championship.
The 2023 season kicks off tonight at 7:30 p.m. at Newman Stadium as North Allegheny plays host to Allderdice in a Week Zero non-conference battle. The game will be broadcast live by the North Allegheny Sports Network with broadcasters Randy Gore and Jonathan Spina. To listen to tonight's game, click here.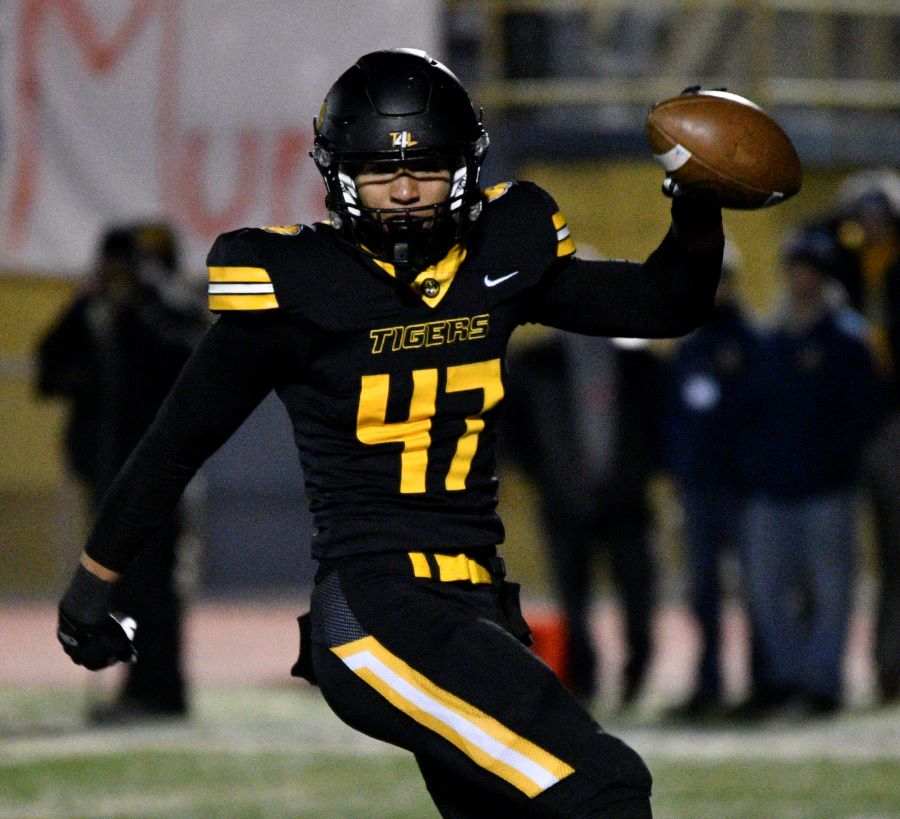 North Allegheny senior defensive lineman/tight end Daniel Sellers will continue his academic and athletic career at the University of Richmond. Sellers announced his verbal commitment via social media on Saturday.
A key member of the North Allegheny defense in 2022, Sellers led the team in sacks with 7.5 during NA's run to a WPIAL Class 6A title. Sellers ranked fifth on the team in tackles with 52 stops. He also recovered a fumble and returned it 15 yards of a touchdown for the opening score in a 35-21 win over Central Catholic in the WPIAL Class 6A championship game. As a tight end in a run-oriented offense, Sellers hauled in nine receptions for 115 yards and two touchdowns.
At the University of Richmond, Sellers will join a program that went 9-4 last season and reached the second round of the NCAA FCS playoffs.
Sellers and the reigning WPIAL Class 6A champion Tigers will open the 2023 season Aug. 25 at home against Allderdice.
I'm excited to announce my commitment to the University of Richmond! Thank you to all who has helped me along the way. @CoachTCaso @RussHuesman @nafootball_tfl @Spiders_FB pic.twitter.com/2X9LGELlLA

— Daniel Sellers (@danielsellers26) July 15, 2023