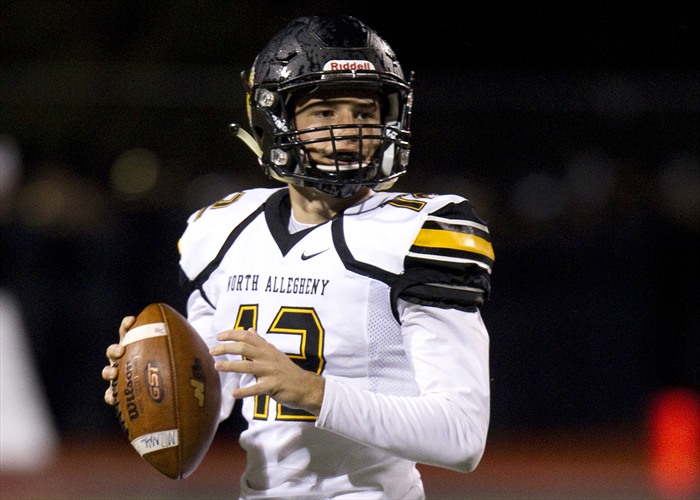 14 Tigers Named To All-Northern Seven Team, 5 First-Team Picks
Fourteen North Allegheny Tigers have been selected to the Big 56 All-Conference Team, including five First-Team picks. Receiving First-Team All-Northern Seven Conference laurels were quarterback Ethan Maenza, wide receiver Niko Mermigas, tight end Griffin Sestili, offensive tackle Josh Lugg and defensive lineman Matt Binz.
Earning Second-Team recognition were running back Mike Pope, offensive guard Dillon Wall, linebacker Alex Mesaros and defensive back Josh Sanders. Honorable mentions included multi-purpose back Turner White, offensive tackle Derick Devine, offensive center Dino DeNillo, punter Luke Trueman and defensive lineman Canyon Tuman.
All of these players played a pivotal role in North Allegheny's 9-3 season and second-place finish in the always tough Northern Seven Conference.