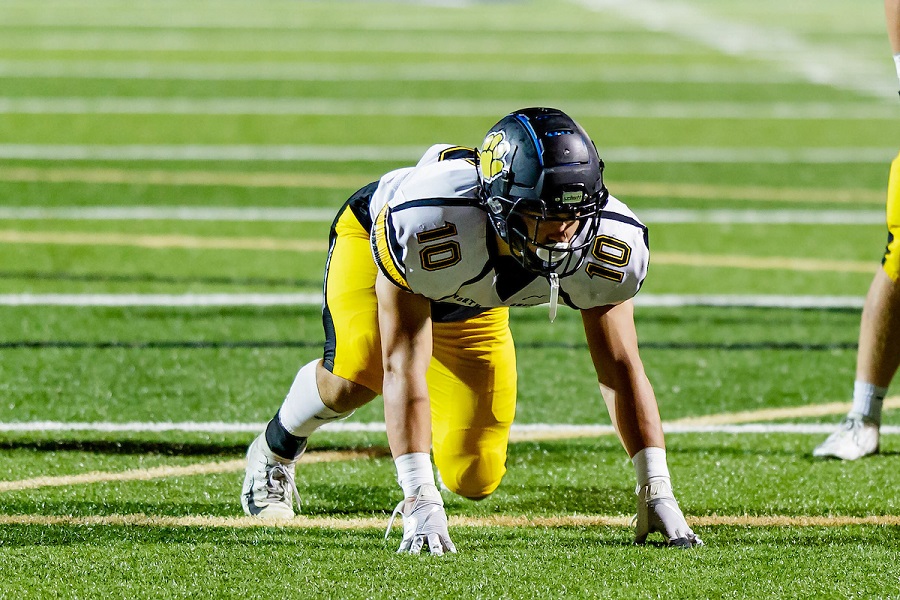 17 Tigers Named All-Conference, Six First-Team Selections
The Big 56 Conference announced its all-conference teams today and 17 North Allegheny players were on the list, including six first-team selections.
Earning first-team recognition were receiver Luke Colella, running back Percise Colon, defensive end Sam Sheridan, defensive tackle Ben Grafton, inside linebacker Nathan Hoke and outside linebacker Amosis Porter.
Colella led the Tigers in receiving with 39 catches for 535 yards and seven touchdowns. Colon was NA's leading rusher with 1,089 yards and 10 touchdowns.
The Tigers defense was a stingy unit all season and Sheridan, Grafton, Hoke and Porter were a large reason why. Sheridan posted 22 tackles, 12 for a loss and 6.5 sacks. Grafton posed a big problem for opposing centers this season with 21 tackles, seven for a loss, and two sacks. Hoke was North Allegheny's leading tackler with 62 stops on the season and posted a team-high eight sacks. Despite missing the final six games of the season due to injury, Porter still wreaked havoc with 18 tackles and three sacks.
North Allegheny had three players named second-team all-conference, including outside linebacker Khalil Dinkins, defensive back Justus Gildon and at-large/defensive back J.P. Cantu. A mismatch for opponents on offense and defense, Dinkins made 18 tackles at linebacker with two interceptions and one sack. A reliable safety for NA, Gildon tallied 44 tackles, second most on the squad. The versatile Cantu made 14 tackles on defense, to go along with his duties as fullback and long snapper.
There were also eight Tigers who received honorable mention recognition, including guard Mike Dorn, tackle Jacob Lugg, tight end Brayden Prekop, quarterback Ben Petschke, running back Brady Leczo, kicker Brandon Persad, defensive end Hayden Sheets and defensive back Ben Rohan.
For a look at the entire list of all-conference players from the Big 56 Conference, click here.
With the help of this outstanding players, the Tigers finished reached double digit victories for the second straight season with a 10-2 record and reached the WPIAL semifinals for a fourth straight year.