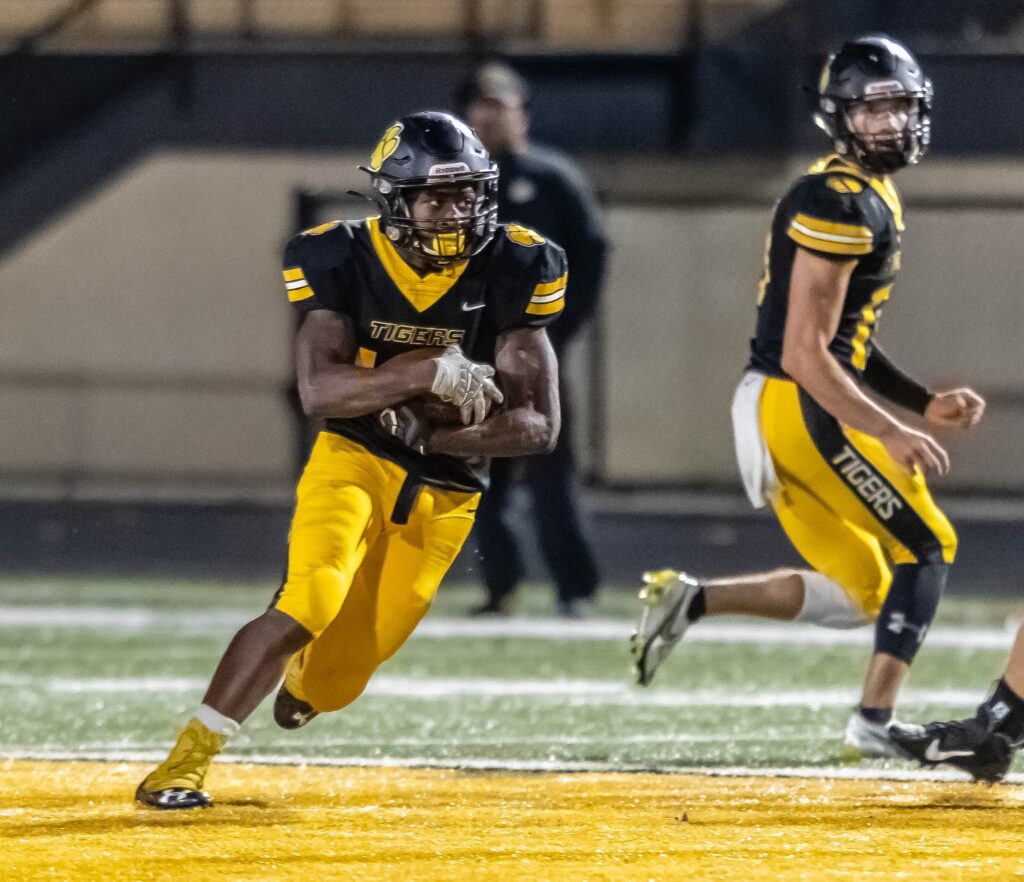 Tigers Host Allderdice Tonight In 2021 Season Opener
The North Allegheny Tigers kickoff the 2021 season tonight with a Week Zero contest against the Allderdice Dragons at Newman Stadium. After reaching the WPIAL Class 6A championship game a season ago, the Tigers embark on a quest to return to the title game and claim the program's first crown since 2012.
Tonight's opponent, Allderdice, is a perennial contender in Pittsburgh's City League and has appeared in the league's championship game in six of the past eight seasons. In that span, the Dragons won back-to-back titles in 2017 and 2018. Led by head coach Jerry Haslett, the Dragons finished the 2020 campaign with a 4-2 record.
Allderdice will face a North Allegheny team that graduated quite a bit of talent from a 6-1 season in 2020 but is ready to reload in 2021. On defense, the Tigers return all-conference performers Jacob Porter, Nick Frisco and Kolin Dinkins. Porter and Frisco will be joined on the starting defensive front along with Luke Rumpler and Will Sheridan. At linebacker, there will be three new starters with exceptional speed and sideline-to-sideline ability in the form of Nate Spak, Tyree Alualu and Dominic O'Barto. In addition to Dinkins at safety, the starting defensive backs will be composed of Kyrell Hutcherson, Dwayne Taylor and Campbell Melzer.
Offensively, the Tigers have the biggest turnover from last year's playoff team but do return leading rusher J.R. Burton, who was named a Big 56 Conference all-conference honorable mention with 330 yards rushing and four touchdowns in 2020. Like last season, Burton will likely split time at running back along with Andrew Gavlik and Dinkins. A WPIAL triple jump champion in track and field last spring, Taylor highlights a receiving corps that also features Cole Dorn, Khyrin Boyd, Anthony Provenzano, Anthony Varlotta and Hutcherson. Facilitating the football to NA's exceptional skill players will be starting quarterback Tanner Potts. Senior Logan Kushner is also expected to see time at QB this season. Doing the dirty work in the trenches will be offensive linemen Frisco, Rumpler, Abdullah Daud, Josh Ruppert and Elijah Smith. Tight ends Sheridan and Connor Casten will contribute as pass catchers and run blockers.
North Allegheny specialists include punter Rourke Kennedy and place kicker Harron Lee.
The Tigers are led by 17th-year head coach Art Walker, the all-time winningest coach in program history with 152 victories. Walker is in his 24th year of coaching overall with an all-time record of 213-61. Both Walker and Allderdice coach Jerry Haslett are products of Clarion University and members of the school's athletics Hall of Fame.
Kickoff for tonight's game between North Allegheny and Allderdice is set for 7:30 p.m at Newman Stadium. The game will be broadcast live via the internet on the North Allegheny Sports Network with the pregame show beginning at 7:10 p.m. The pregame show includes an interview with Tigers head coach Art Walker with a season preview of the 2021 team and WPIAL Class 6A. To listen to tonight's broadcast, click here.