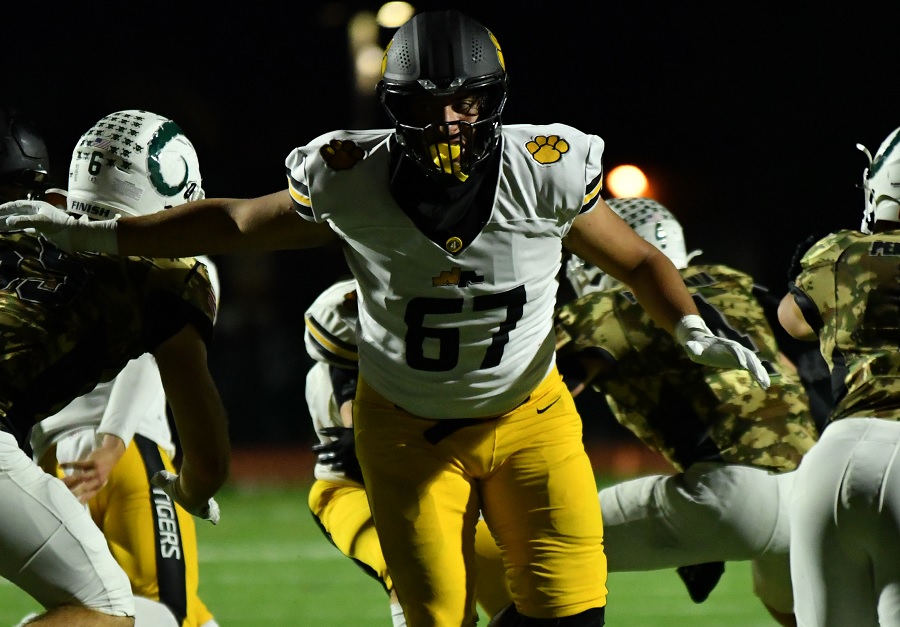 Abdullah Daud Added To Big 33 Roster
North Allegheny senior offensive lineman Abdullah Daud will join teammate Campbell Melzer at the 2023 Big 33 Classic. Daud was added to the Team Pennsylvania roster last week.
Paving the way for one of the top offenses in Class 6A, Daud anchored the left tackle position and bulldozed holes for senior running back Andrew Gavlik, who rushed for nearly 1,000 yards this season. As the year wore on, the Duquesne University commit saw additional time on the defensive front and brought his hard-nosed, physical play to the front four on the defensive line. Daud was a first-team all-conference selection by the Big 56.
The 2023 Big 33 Classic will be held on May 28 at 7:00 p.m. at Bishop McDevitt High School in Harrisburg.