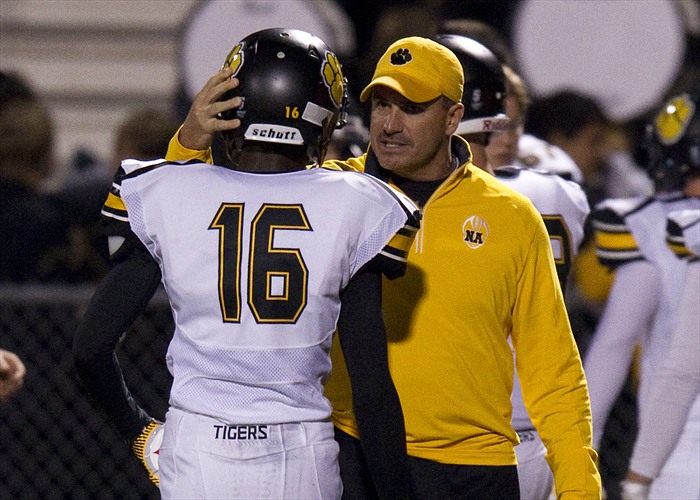 Art Walker Part of Clarion University 2017 Hall of Fame Class
It was recently announced that North Allegheny head coach Art Walker Jr. will be inducted to the Football Coaches Hall of Fame on April 1. Not only one of the best coaches in the WPIAL, Walker was a dazzling football standout at Clarion University and will be one of seven new members inducted into the university's 2017 Hall of Fame Class.
Clarion University's 29th Annual Sports Hall of Fame Induction Ceremonies are scheduled for Friday, May 5, 2017 at Clarion's Eagle Commons Dining Facility located at the corner of Wood and Arnold.  Dinner will be served at 7:00pm. The event is open to the public.
Below is a biography on Walker courtesy of Clarion University athletics: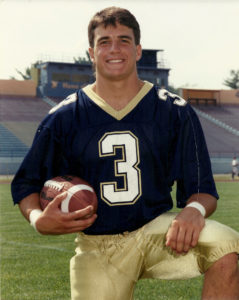 Art Walker, an outstanding wide receiver and return specialist on the gridiron from 1988 through 1991 under head coach Gene Sobolewski, plus one year on the track at Clarion University, has also had a great career as a high school football coach in Pittsburgh. Walker, a 1988 graduate of Baldwin High School, played football for the Golden Eagles from 1988-91. As a senior and captain on the 1991 team, Walker led the Eagles with 44 catches for 673 yards and 4 td's. He was named a Third Team FB Gazette All-American, along with first team PSAC-West honors. His top game included 9 catches for 167 yards, a td and a two-point conversion at New Haven. Art also led Clarion's receiving corps with 22 catches for 372 yards and 3 td's in 1990. In 1989 he latched onto 14 passes for 210 yards and 1 td, plus returned 7 kickoffs for 118 yards, while as a freshman in 1988 he grabbed 2 aerials for 61 yards and 1 td, while returning punts and kickoffs. Walker caught 86 career passes (7th all-time) for 1,316 yards (8th all-time) and 9 td's. Captain of the 1992 track team, Art ran to 100 and 400 hurdles and two relay events, and briefly was part of the school record for the 4 x 100 relay. Since graduating in 1992, Walker has put together an outstanding high school football coaching career.
First a head coach at Central Catholic High in Pittsburgh from 1998 – 2004, Walker led his teams to a record of 61-23 with 2 WPIAL Crowns and 1 PIAA Title. Moving on to North Allegheny from 2005 through 2016, Walker has a record of 118-30 at North Allegheny with 3 WPIAL and 2 PIAA titles. His 2012 team went 16-0 and Walker was named the National High School Coach of the Year by the National Sports News Service, one of only 3 PA. coaches to receive the award since 1970. Art and wife Nikki reside in Wexford, Pa. Children include Brody, Bryce, Brady, Casey and Derek.