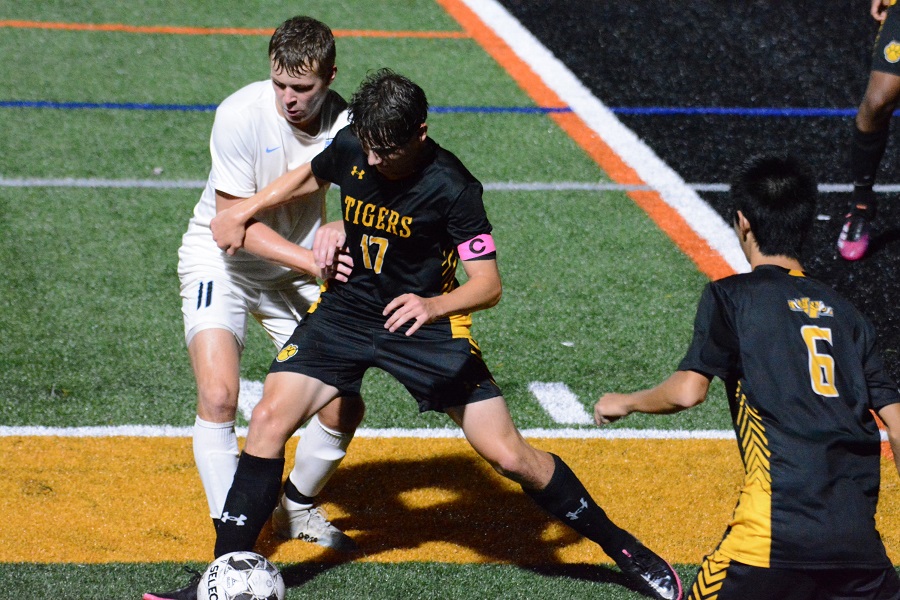 Big 56 Conference Tabs 5 Tigers To All-Section Teams, One Honorable Mention
Five members of the North Allegheny boys' soccer team garnered all-section accolades from the Big 56 Conference on Friday with one additional honorable mention.
Receiving first-team all-section laurels were senior midfielder Brandon Marzula, senior forward Evan Anderson and junior defenseman Aidan Dyga. All three were recently named All-WPIAL by the Western Pennsylvania Soccer Coaches Association. It's the second consecutive season Anderson has received first-team all-section recognition. He was also named all-state by the WPSCA last month.
Second team all-section honors went to senior midfielder Matt Mihm and junior midfielder Ben Christian.
Big 56 Conference all-section honorable mention went to senior defenseman Tor Skogsholm. For a complete look at the all-section team, click here. 
All six Tigers played a pivotal role in North Allegheny's 15-6 overall record and appearance in the WPIAL semifinals this season.