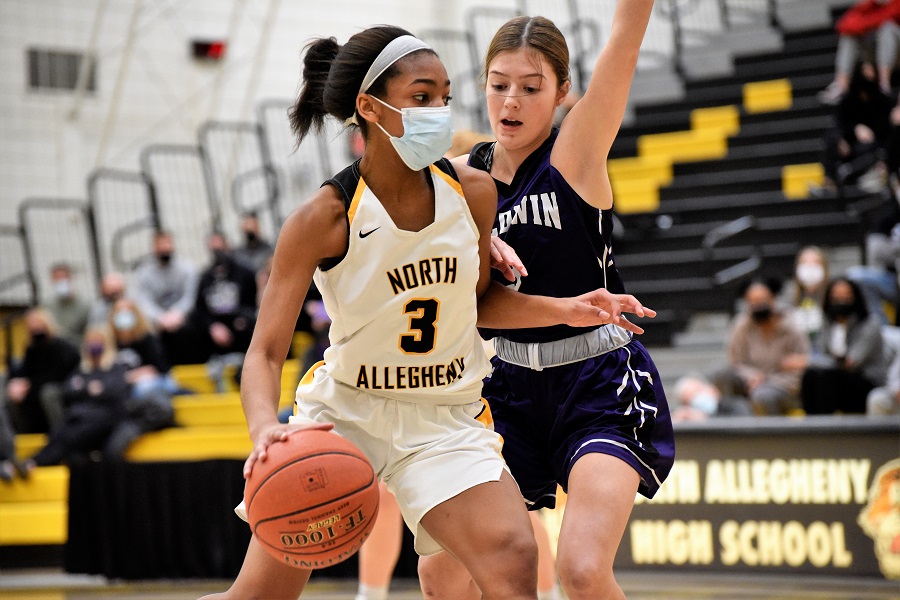 Big 56 Conference Tabs 6 Tigers For All-Section Team
The Big 56 Conference announced its all-section teams for Class 5A and Class 6A basketball on Friday and there were a bevy of Tigers who were recognized.
The North Allegheny girls' basketball team had six players make the Section 1-6A all-section team, including first-team honorees Lizzy Groetsch and Jasmine Timmerson. It's the third straight season Groetsch has appeared on the first-team all-section list.
Second-team laurels went to forward Paige Morningstar, while guards Emma Fischer, Cam Phillips and Kellie McConnell all took home honorable mention accolades. Head Coach Spencer Stefko was named the Section 1 Coach of the Year.
For the entire list of Class 6A all-section players, click here.
The Big 56 all-section teams are the official all-section teams and voted on by the coaches in each section.