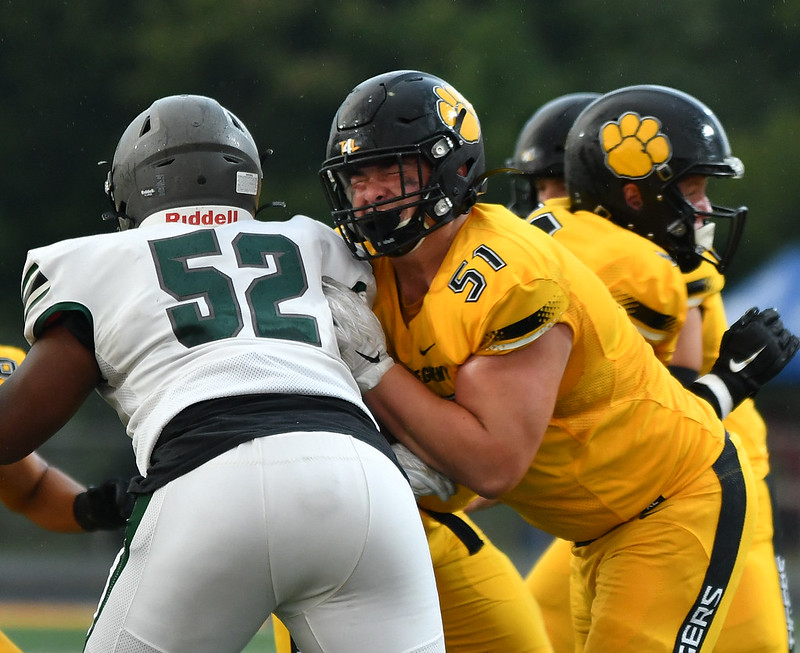 Big 56 Tabs 17 Tigers To All-Conference Team, Art Walker Named Coach of the Year
The Big 56 Conference announced its all-conference teams on Monday and 17 North Allegheny Tigers were named Class 6A All-Conference, including nine First Team All-Conference. Tigers head coach Art Walker was named the Class 6A Coach of the Year for leading North Allegheny to a 10-1 record and Tri-County Five Conference title.
Earning first team laurels on offense went to sophomore center Jack Yatchenko, senior tackle Abdallah Daud, senior running back Andrew Gavlik, junior Khiryn Boyd as an at-large pick, and junior kicker Nick Van Winkle. On defense, first-team accolades went to junior defensive tackle Cameron Chmura, junior insider linebacker Tyree Alualu, senior defensive back Campbell Melzer and senior punter Rourke Kennedy.
Second team all-conference selections went to receiver Anthony Varlotta, defensive ends Aidan Buggey and Daniel Sellers, linebackers Kevin O'Donnell and Nate Spak, and defensive back Evan Lyon.
Big 56 honorable mention went to junior quarterback Logan Kushner and senior outside linebacker Ian Zahorchak.
For a full list of the Class 6A All-Conference Team, click here.
North Allegheny will return to the gridiron on Saturday in the Class 6A championship game against Central Catholic at 6:00 p.m. from Norwin High School.