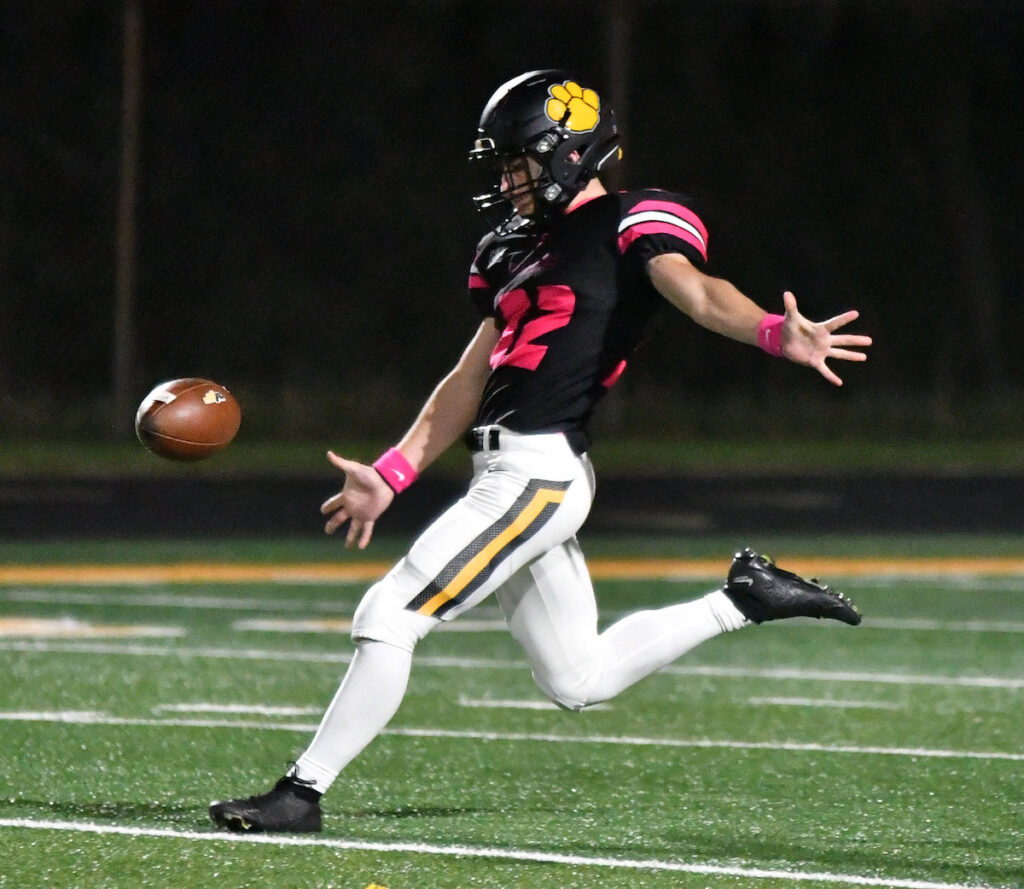 Big 56 Tabs 19 Tigers To All-Conference Team, 10 First-Team Honorees
The Big 56 Conference announced its all-conference teams on Thursday and 19 North Allegheny Tigers were named Class 6A All-Conference, including 10 First Team All-Conference.
Earning first-team all-conference laurels in the Tri-County Five Conference in Class 6A were sophomore guard Lincoln Hoke, senior tackle Cameron Chmura, junior tackle, Jack Yatchenko, senior quarterback Logan Kushner (At-Large) and junior kicker Peter Notaro. On defense, first-team honorees were senior defensive end Daniel Sellers, senior linebacker Tyree Alualu, senior defensive back Khiryn Boyd, senior defensive Aidan Buggey (At-Large) and senior punter Nick Van Winkle.
Second-Team all-conference accolades went to senior center Ryan Ranallo, junior linebacker James Donaldson, junior linebacker Liam Flaherty, senior defensive back Evan Lyon and junior defensive back Nick Humphries.
Big 56 honorable mention recognition went to senior guard Joseph Booth, junior tight end Kyle Langdon, senior defensive end Brody Thomas and junior linebacker Dylan Langdon.
For a full list of the Class 6A All-Conference Teams, click here.
North Allegheny will return to the gridiron on Friday, Nov. 10 in the WPIAL Class 6A semifinals against Canon-McMillan at 7:00 p.m. at Newman Stadium.