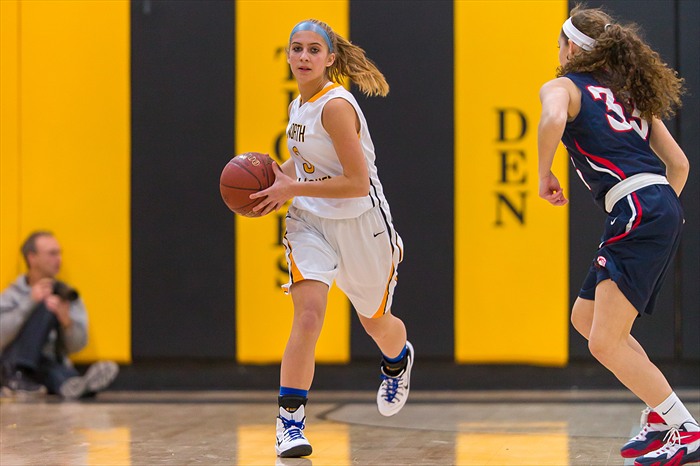 Big Fourth Quarter Helps Norwin Edge NA, 50-48
The Norwin Knights outscored North Allegheny, 15-8, in the fourth quarter to edge the Tigers on Thursday night, 50-48, in a non-section battle.  The Knights limited the Tigers to 28-percent shooting for the game and jumped on NA in the first quarter for a 14-5 lead.
North Allegheny returned to form in the second quarter and trailed only 28-26 by halftime. Junior Taylor Lake scored a team-best 14 points and pulled down eight rebounds, with seven on the offensive glass.  Senior Meg Morningstar added 11 points, and junior Abby Gonzales chipped in with 12 points and five steals to lead the Tigers all the way back in the third quarter.  North Allegheny held a 40-35 lead heading into the fourth period.
Unfortunately for the Tigers, Norwin's big fourth quarter was enough to steal the game away for the Knights.  Alayna Gribble shined for the Knights with a double-double, scoring a game-high 21 points and securing 10 rebounds.
The loss drops North Allegheny's overall mark to 4-2 on the season.  Norwin improves to 5-1 overall.  The Tigers will try to bounce back on Friday night with home non-section contest against the Gateway Gators.  Tip-off is set for 6:30 pm.