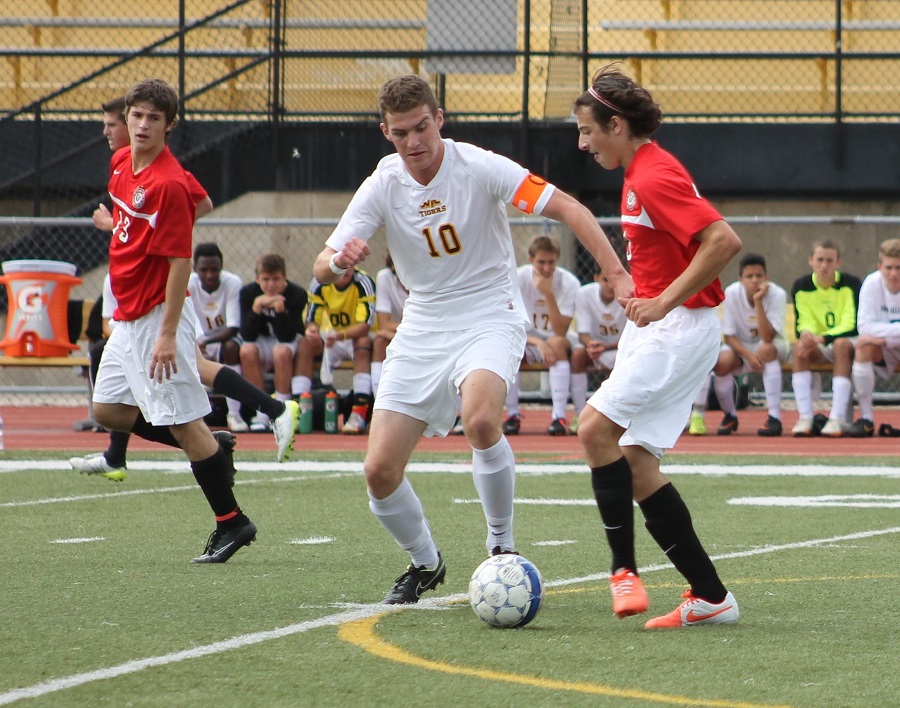 Binnig, Thornton Named Class AAA WPIAL All Stars
Four Tigers have received post season honors for the 2014 soccer season.  Two players were named to the 2014 Class AAA WPIAL All Star Team, senior midfielder Steve Binnig (in photo above) and junior defender Nicholas Thornton.   Both were also first team Class AAA All-Section 2 with Binnig being named the Section 2 Player of the Year.  Earning honorable mention in the section was freshman forward Josh Luchini.  In addition, Binnig and senior goalkeeper Luke Nolan have been invited to play in the WPIAL All Star Soccer Game on November 29 at Highmark Stadium.
The Tigers finished in second place in section 2 this fall with a section record of 7-4-1 and an overall record of 10-8-2.  They lost in the quarter finals of the WPIAL playoffs to Upper St. Clair.