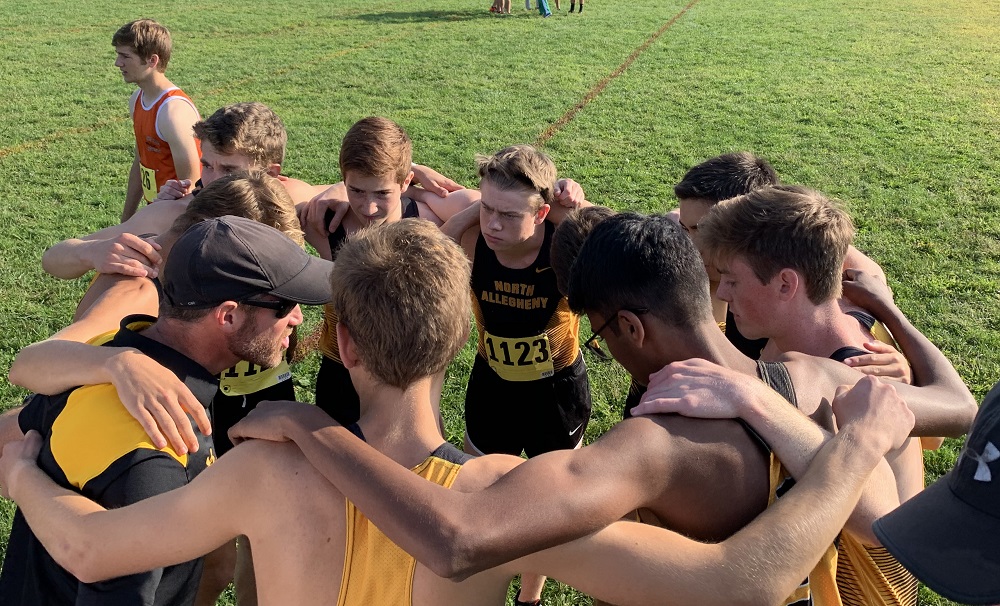 Boys dominate, Girls split in Pine-Richland Meet
NA cross country ran against Pine-Richland and Hampton at Eden Hall Chatham University on Tuesday afternoon. The boy's crushed the competition winning both meets easily while the girl's, who were missing three of their top five runners, handled Hampton but lost to the Rams on their home turf.
The Tiger boys were led by Drew Kollitz who came in 2nd, Graham Wolfe got 3rd and Connor Foody got 4th. Jackson Hickel, Ryan Podnar, Stephen Nalepa and Gregory Kossuth came in 5th, 6th, 7th and 8th respectively. The boys had a perfect score against Pine-Richland, 15-50, and beat Hampton, 20-43.
The girls were led by Hannah Lindgren who won the race, Jenna Miecko came in 4th, Maura Miecko got 5th, Emily Thompson came in 9th and Katie Ranallo got 11th. Hannah Spellman and Julia Gallagher got 12th and 15th respectively. The Lady Tigers beat Hampton with a perfect score, 15-50, and lost to Pine-Richland, 26-30.
The Tigers will travel to Hershey next week for the PIAA Foundation Meet.