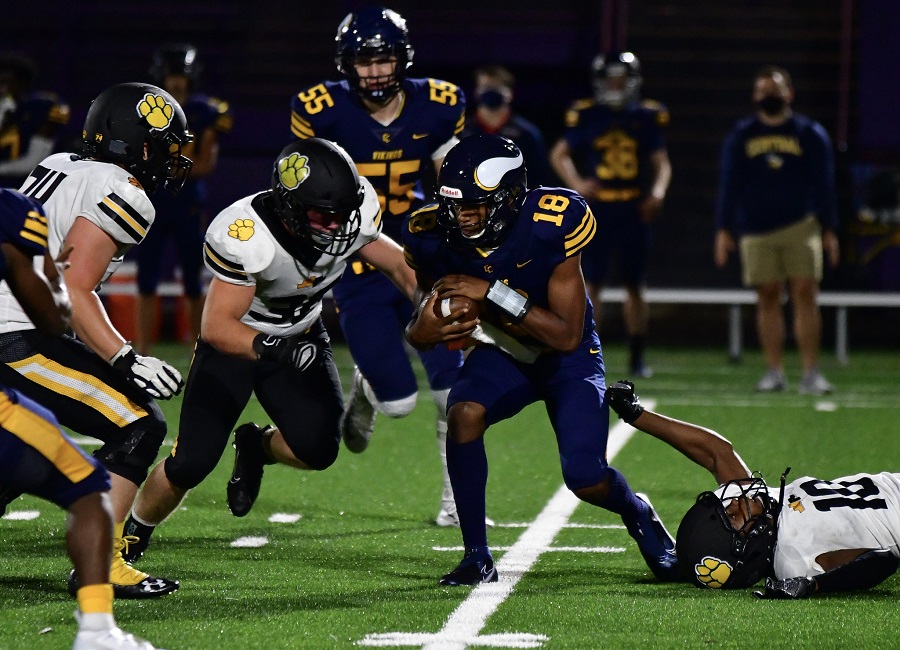 Brady Leczo Commits To John Carroll University
North Allegheny senior Brady Leczo will continue his football and academic career next season at NCAA Division III John Carroll University. The talented fullback and linebacker announced his commitment via twitter on Thursday.
I am thrilled to announce my commitment to John Carroll University! I want to thank everyone who helped get me to where I'm at today including my family, teammates, and coaches. #Darkside #GoStreaks⚡️⚡️⚡️ @CoachLongJCU @CoachTVoss @CoachCStalnaker @RickFinotti @nafootball_tfl pic.twitter.com/uytHW9XmAa

— Brady Leczo (@Brady_Leczo) February 4, 2021
Leczo was selected as a first-team all-conference linebacker in Class 6A by the Big 56 Conference. Leczo was part of a defense that allowed a paltry 57.7 yards rushing per game. Individually, he was among the team leaders with 22.5 tackle, 4.5 sacks and an interception.
At John Carroll, Leczo will join fellow teammates Bene Caputo and Michael Dorn who also recently committed to JCU.