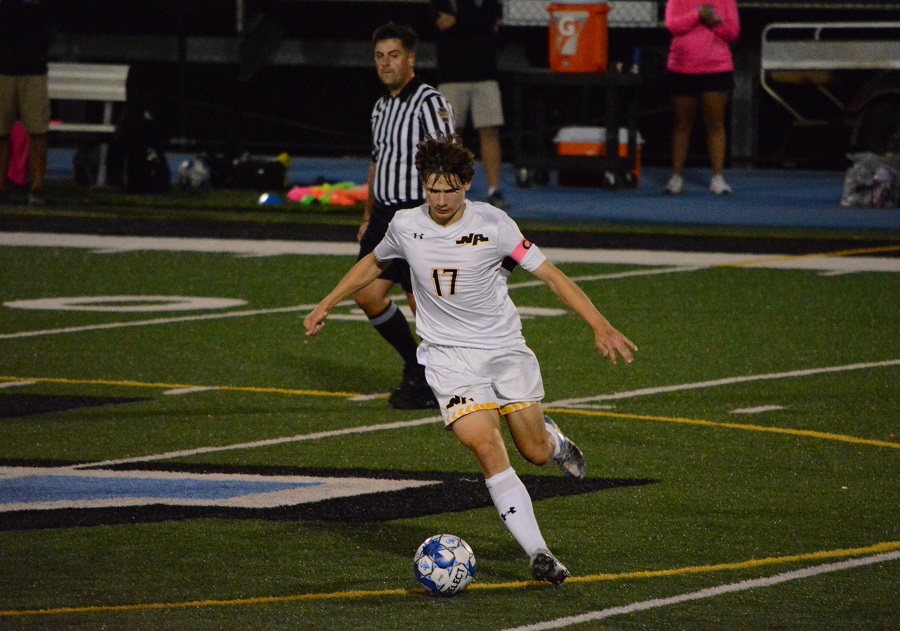 Brandon Marzula Tabbed For Richard J. Collins Memorial Scholarship
North Allegheny senior Brandon Marzula has been selected as the 2022 recipient of the Richard J. Collins Memorial Scholarship. The Richard J. Collins Memorial Scholarship is a one-time scholarship of $3,000 awarded each year to a North Allegheny High School senior who is a rostered boys' or girls' soccer player and has displayed success both on the field and in the classroom.
Marzula was a captain this past fall for a North Allegheny boys' soccer team that went 15-6 and reached the WPIAL Class 4A semifinals. Individually, Marzula scored five goals and displayed remarkable leadership and all-around play from his midfield position. He was named First Team All-Section by the Big 56 Conference and All-WPIAL. Additionally, Marzula has been selected to the Olympic Development Program (ODP) East Region International Team in 2020 and 2021.
Off the pitch, Marzula is heavily involved in community service and is a volunteer through the Key Club and National Honor Society. Among many extra-curricular activities, he also volunteers at his church for hospitality Sundays and the annual food festival.
Marzula is a Scholar Athlete at North Allegheny and was selected to be a presenter for the North Allegheny Distinguished Alumni Virtual Gala in 2021 because of his hard work and academic achievements.
Inspired by his father, Vincent, who passed away unexpectedly in 2020, Marzula's determination for success in soccer and in the classroom is motivated by his father's belief in putting forth 100-percent effort in everything he does.
In college, Marzula plans to study Business at Juniata College where he will continue his academic and soccer career. He will be awarded the Richard J. Collins Memorial Scholarship on the week of May 23.