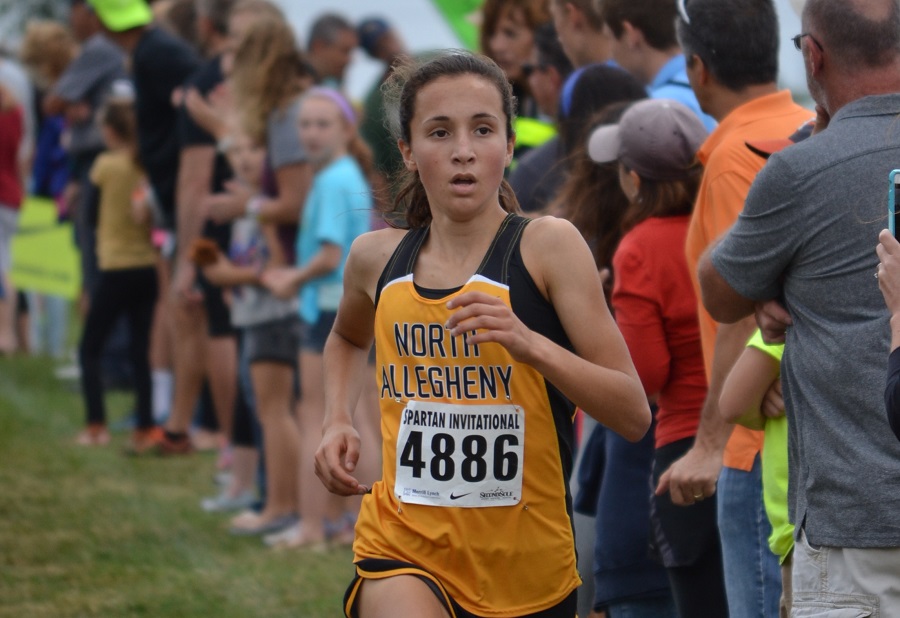 Clara Savchik Dusts Competition At Slippery Rock Invitational
North Allegheny sophomore Clara Savchik topped the field by 20 seconds to take first place at the Slippery Rock Invitational last weekend. Savchik, who won the WPIAL Class AAA individual title last year, will look for similar results at next week's WPIAL championships at the exact same course she scorched at the Slippery Rock Invite.
Other notables from last weekend's event were Hannah Lindgren who took fifth place for the Lady Tigers and Daniel McGoey who was the top finisher for the NA boys with a fourth place showing. For a look at additional results from the Slippery Rock Invitational, click here.
The WPIAL championships will be held on Thursday, October 26 at Cooper's Lake Campground course.