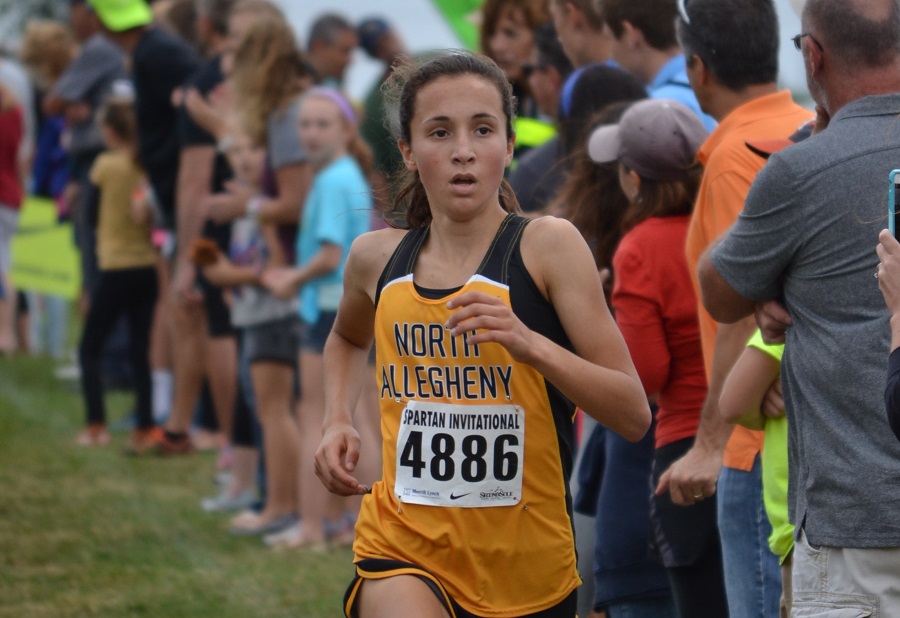 Clara Savchik Wins WPIAL Gold, NAXC Teams Both Medal
The North Allegheny cross country teams picked up some WPIAL hardware on Thursday afternoon at Cooper's Lake Campground near Slippery Rock. The Lady Tigers won bronze at the WPIAL championships with a third place showing thanks a team score of 130. Junior Clara Savchik was spectacular for the NA Girls and won a WPIAL Individual title, placing first with a time of 18:00. The NA Boys took second place with a team score of 62, falling just seven points shy of first-place Seneca Valley. The second-place finish snapped an astonishing string of 11 consecutive WPIAL titles for the NA Boys.
Along with Savchik's superb performance, the Lady Tigers were aided by freshman Hannah Lindgren who checked in at 12th place. Others who competed for the NA Girls at the WPIAL finals were Ally Meehan (30th), Jenna Mlecko (38th), Kara Daggett (49th), Ally Christy (55th) and Tess Wright (68th).
The NA Boys were paced by junior T.J. Robinson who took eight place with a time of 16:48. Senior Bobby Lutz clocked in at 16:57, good for a 10th place showing. Other Tigers who contributed to the silver medal were Daniel McGoey (12th), Clark Smith (14th), Jacob Greco (18th), Mark Hartigan (21st) and Cam Phillips (38th).
Up next for the North Allegheny cross country team is the PIAA championships on Saturday, November 11.