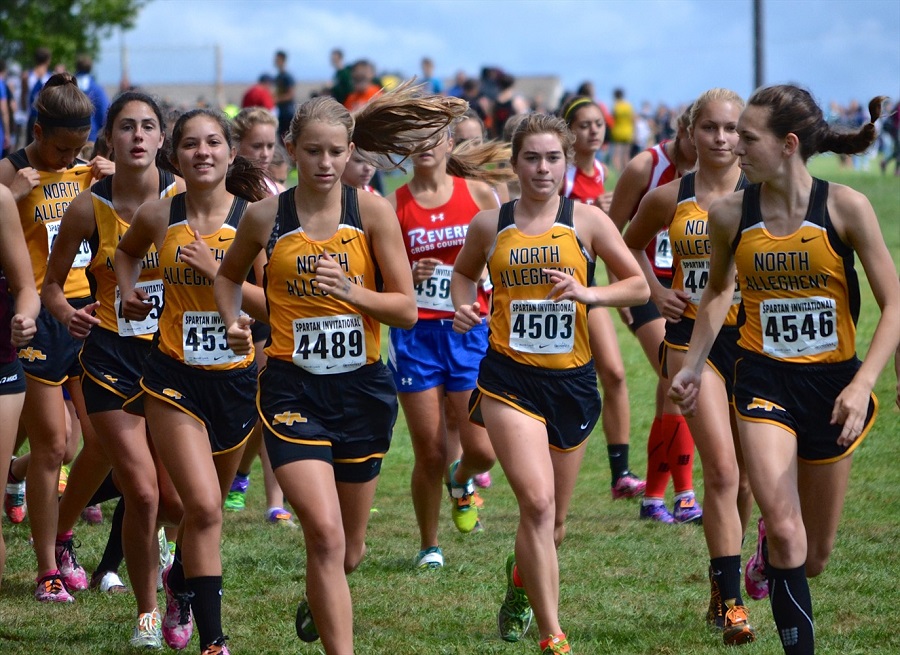 Cross Country Sweeps Hampton, Mars
The North Allegheny Cross Country teams traveled to Hartwood Acres to take on neighboring rivals, Hampton (host team) and Mars.  The girls had a great day, taking the top 6 positions in the race and scoring a perfect 15 pts against both teams.  Madeleine Davison (Junior), once again led the way with Clara Savchik (Freshman), Maddie Steiner (Sophomore), Tess Wright (Freshman), Kara Daggett (Sophomore), and Leah Mensch (Sophomore) all finishing ahead of the opponents' number one girl.
The boys' team also dominated the race, and this time, with some fresh faces leading the way.  Jacob Stupak (Junior), Marc Migliozzi (Junior), Kenny Midgley (Senior), Ben Goehring (Senior), and TJ Robinson (Freshman) were the top five finishers for the Tigers.  The boys ousted the Hampton Talbot group 21-38, and the Mars Fightin' Planets with a perfect score of 15-50.
The top 17 runners from the girls and boys teams will travel to Hershey, PA for the PIAA Foundation meet where they will get to see how they match up with some of the best runners in the state.