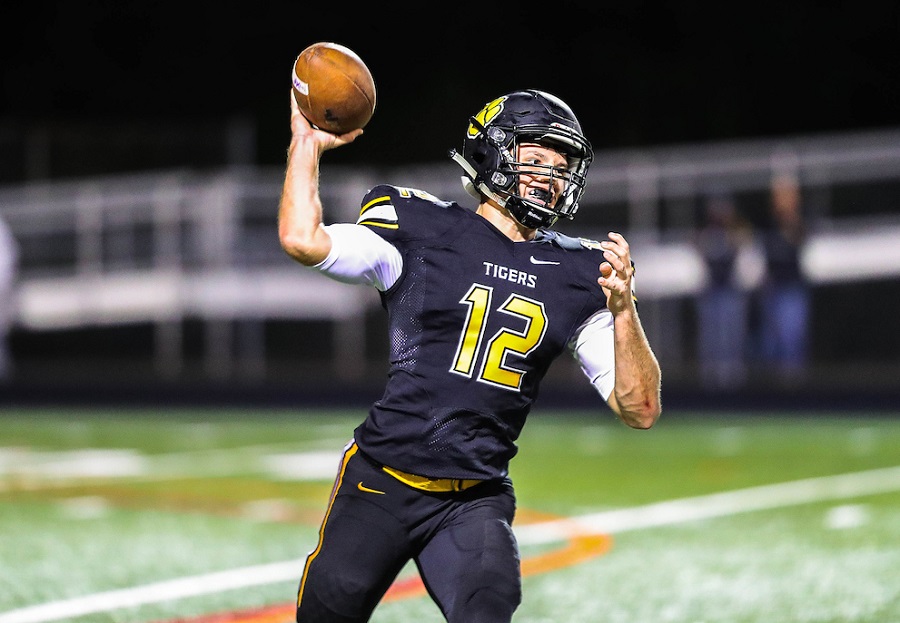 Ethan Maenza Named Post-Gazette 6A Player of the Year
Adding to the many accolades received by Ethan Maenza this fall, the North Allegheny senior quarterback was recently named the Pittsburgh Post-Gazette Class 6A Player of the Year. One of the most dynamic players in the WPIAL, Maenza played a pivotal role for a Tigers team that reached the WPIAL semifinals with a 9-3 record.
"Maenza (6 feet, 185 pounds) was terrific on offense and defense for North Allegheny. As a quarterback,  he finished with 1,258 yards rushing on 156 carries and also completed 69 of 120 for 1,199 yards. In addition, Maenza was one of the best defensive backs in WPIAL Class 6A.
Maenza has not decided on a college yet, but will most likely attend an Ivy League school. Stanford also has offered him a position as a walk-on."