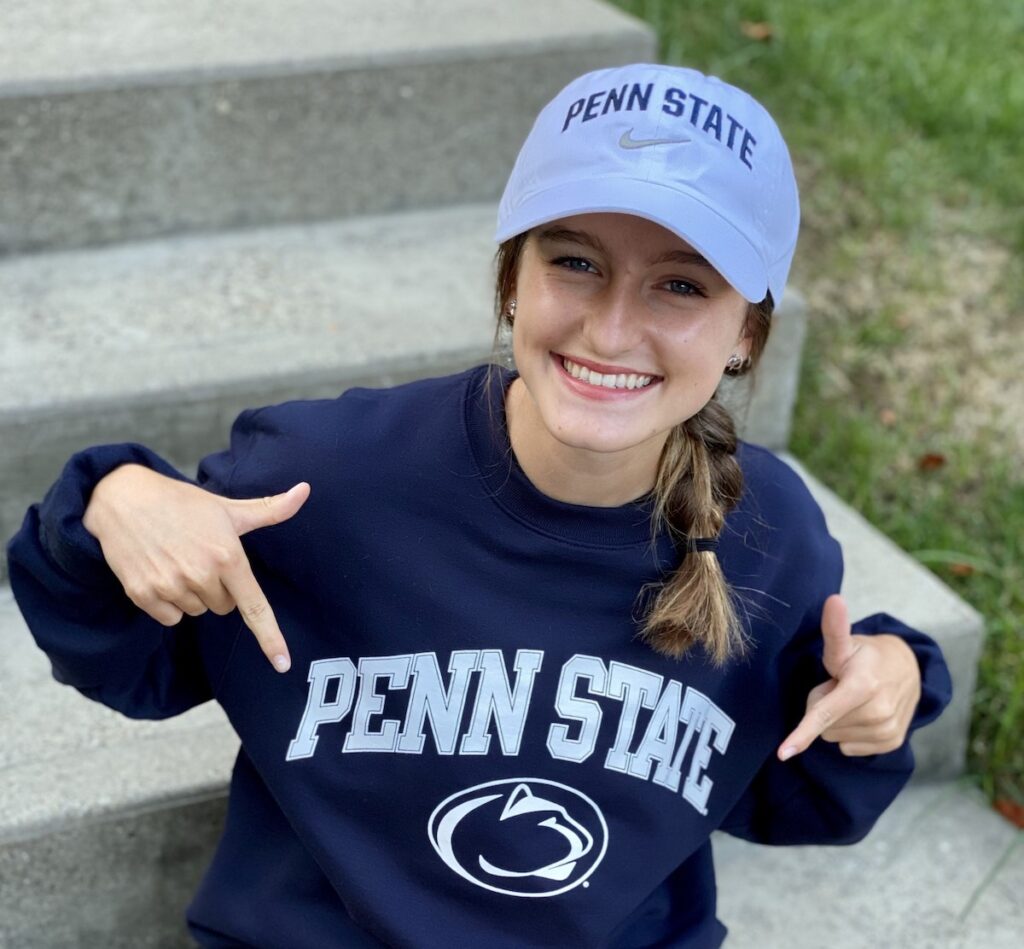 Eva Kynaston Gives Verbal Commitment To Penn State
North Allegheny senior Eva Kynaston will continue her academic and track and field career at Penn State University. Kynaston announced her commitment via social media on Saturday.
Kynaston is a three-sport athlete at North Allegheny, competing for the cross country, indoor track and outdoor track and field teams. In cross country, Kynaston is a two-time All-State selection and has been a part of three PIAA championship teams at North Allegheny. Among many accolades individually, Kynaston has placed as high as fifth as a sophomore at the PIAA championships and took ninth place last season as a junior.
Over the winter months, Kynaston runs for the NA indoor track and field team where she helped the Tigers win the TSCTA Indoor championship in 2023. Individually, she placed fourth in the Mile and was part of the Distance Medley Relay team that took first place at the TSCTA championships. At the state championships, Kynaston placed sixth in the Mile.
In the spring, Kynaston has been a part of two PIAA track and field championship teams at North Allegheny in 2022 and 2023. Individually, she is a three-time medalist at the WPIAL individual medalists, including a seventh-place effort in the 1600m and 3200m as a junior.
"Throughout my running career at North Allegheny, I have been encouraged and supported by incredible coaches and my wonderful teammates, so in my college search, a strong team culture was something that was important to me," said Kynaston. "When I met the team and coaching staff at Penn State, I felt a great connection and knew it was for me."
At Penn State, Kynaston plans to major in Geography (BSc).