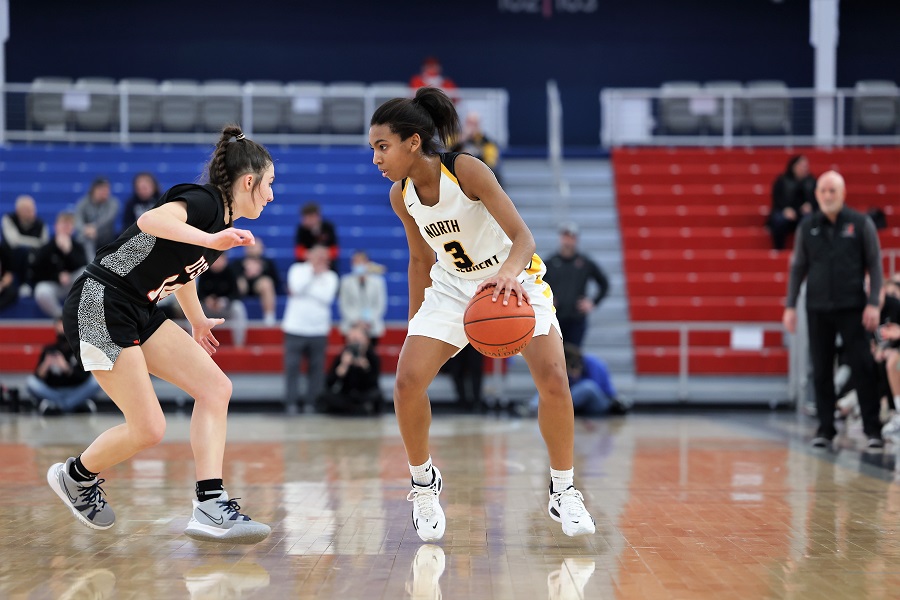 Five Tigers Named All-Section, Jasmine Timmerson Tabbed First-Team
Five members of the North Allegheny girls' basketball team have been named to the Big 56 Conference all-section team for Section 1-6A.
Junior guard Jasmine Timmerson earned first-team all-section accolades for the second consecutive season, while senior guard Emma Fischer collected second-team all-section laurels for the second straight year. Overall, it's the third straight year Timmerson and Fischer were tabbed all-section by the Big 56.
Senior guard Taylor Rawls, junior guard Cam Phillips and sophomore forward Lydia Betz received all-section honorable mention recognition. Phillips was a second-team all-section choice last year, while Rawls was also an honorable mention pick her sophomore season. For a look at the entire all-section field in Class 6A girls' basketball, click here.
All five players were pivotal to North Allegheny's 21-4 season, 10th consecutive section title, and trip to the WPIAL Class 6A semifinals and PIAA playoffs.