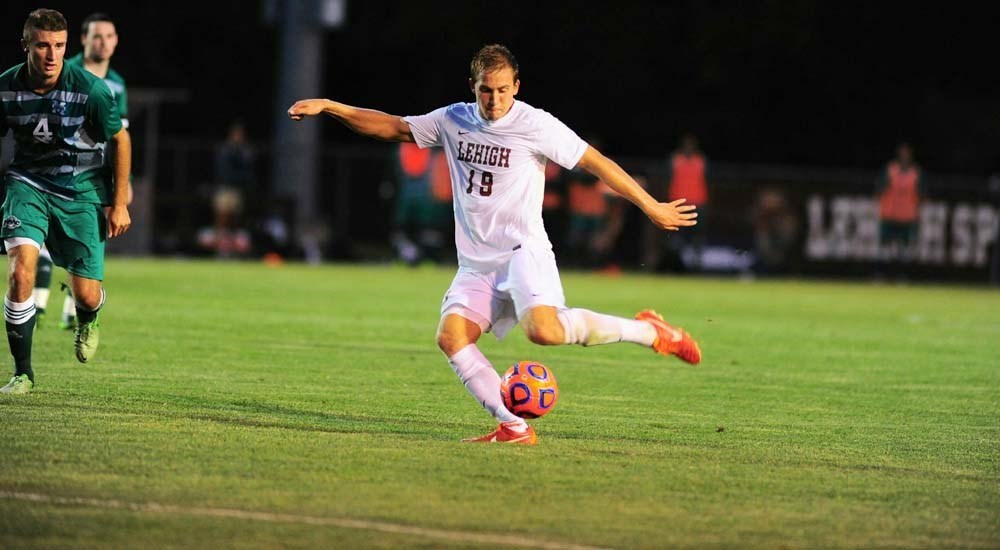 Luchini Earns All-Patriot League, All-Academic Honors
Five members of the Lehigh men's soccer team have been named to the All-Patriot League squads, as announced by the league on Monday. Junior midfielder Jamie Luchini, a former North Allegheny soccer player, and sophomore defender Justin Worley were each named second team All-Patriot League. Senior co-captains Ali Famili and Ciaran Nugent, along with junior Brian Vail, were tabbed as third team All-League selections.
Luchini earned the first All-League distinction of his career after finishing the regular season with the fourth-most points in the Patriot League. The Wexford, Pa. native recorded a team-best six goals to go along with a league-leading eight assists, good for a total of 20 points. Luchini scored three game-winning goals and led the Mountain Hawks in shots. He was named the Patriot League Offensive Player of the Week on Nov. 3 after helping secure a postseason berth for the Mountain Hawks.
Also this week, Luchini was recognized by the Patriot League as an All-Academic Team selection for the second straight season. The junior is a two-time Patriot League Academic Honor Roll member and has landed on the Dean's List three times thanks to semester GPAs greater than 3.6.
Lehigh finished the regular season with a 10-7-1 overall record and 5-3-1 league mark.