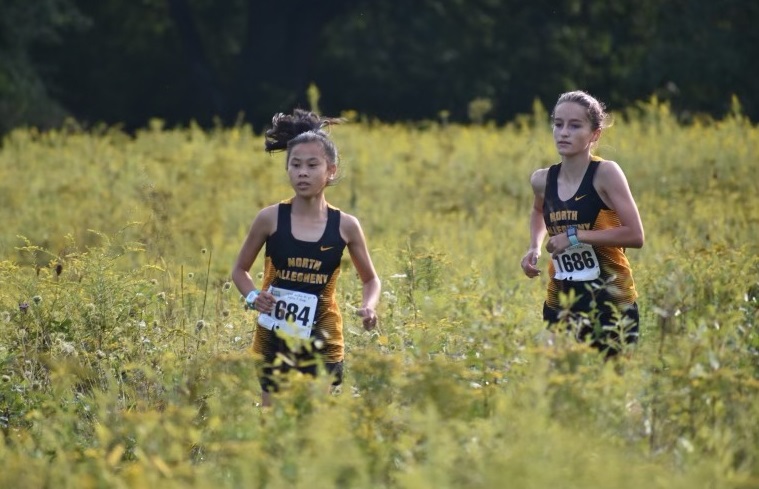 Four Tigers Named All-State, John Neff PTFCA Coach of the Year
Four members of the PIAA champion North Allegheny cross country teams were named all-state by the Pennsylvania Track & Field Coaches Association on Wednesday. North Allegheny head coach John Neff was named both the boys' and girls' Coach of the Year for the second consecutive season.
Earning first-team all-state laurels for the Lady Tigers were sophomore Eva Kynaston and freshman Wren Kucler. Kynaston paced the NA girls at the PIAA finals with a fifth-place finish and also checked in with a fourth-place showing at the WPIAL championships. Kucler capped off an outstanding rookie season at states by taking sixth place, just seconds behind Kynaston, and also grabbed bronze at the WPIAL finals. Both Kynaston and Kucler played a pivotal role in North Allegheny's WPIAL and PIAA sweep.
Garnering second-team all-state accolades for the NA Boys were senior Scott Nalepa and freshman Jack Bertram. For Nalepa, it's the second consecutive season he was named all-state. He capped a terrific high school career with an eighth-place finish at states, leading the Tigers on the day. Another freshman phenom for the Tigers, Bertram took bronze at the WPIAL finals and placed 13th at the PIAA championships, finishing as the top freshman in the state. Like Kynaston and Kucler, both Nalepa and Bertram were key contributors to North Allegheny's WPIAL and PIAA titles in 2021.
For a look at the entire list of all-state selections, click here.