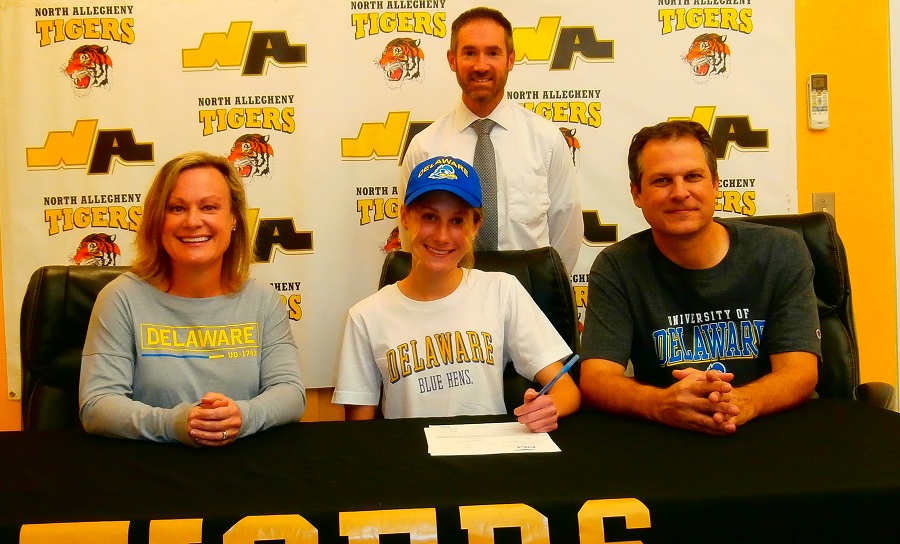 Hannah Lindgren Signs Letter Of Intent With University of Delaware
North Allegheny senior Hannah Lindgren has signed her letter of intent to continue her cross country and academic career at University of Delaware.
Lindgren helped the North Allegheny girls' cross country team win back-to-back WPIAL and PIAA titles over the last two seasons. Individually, Lindgren took home WPIAL silver this fall with a second-place finish and earned a sixth-place showing at the state championship. She played a key role in NA's PIAA title win in 2018 with a team-best fourth-place finish.
Lindgren plans to major in Medical Diagnostics. She is pictured above with her parents Bryan and Kirsten and North Allegheny head coach John Neff.