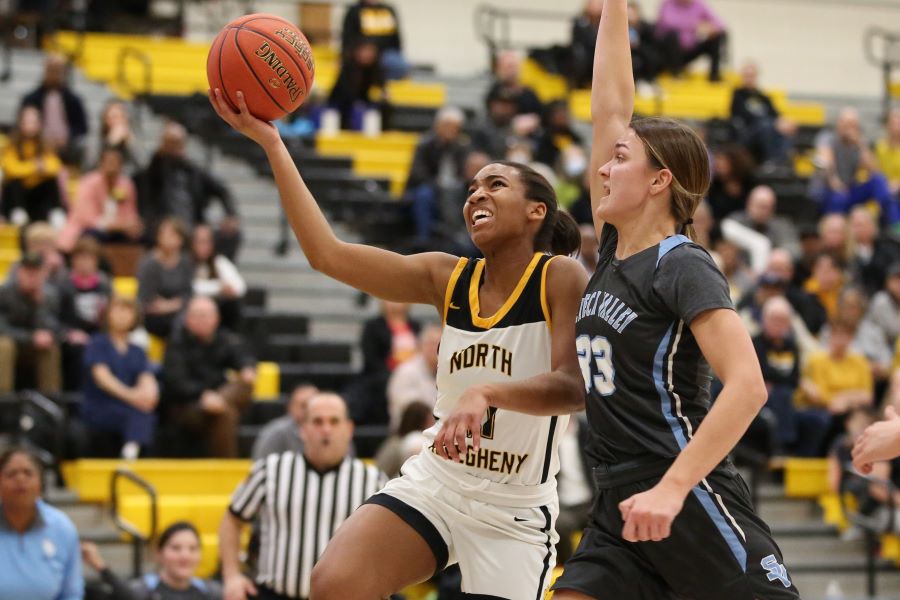 Timmerson Named 1st Team All-State, KDKA WPIAL Class 6A Player of the Year
North Allegheny senior Jasmine Timmerson has been named to the 2023 Pennsylvania Sports Writers All-State Team. It's the third consecutive year Timmerson has garnered all-state accolades in Class 6A, including a pair of first-team laurels the past two seasons. She was named third-team all-state as a sophomore in 2021. It's also the fifth consecutive season that a member of the NA girls' basketball team has received first-team All-State accolades, beginning with Rachel Martindale (Akron) in 2018.
On Sunday, Timmerson secured her second WPIAL Class 6A Player of the Year award, this time by KDKA Radio for the radio station's annual Super 7 Awards. This comes in addition to her Fab Five recognition and WPIAL Class 6A Player of the Year award from the Pittsburgh Post-Gazette.
For more on the KDKA Super 7 Awards, click here.
Timmerson was also named to Trib HSSN's Terrific 10 All-Star Team earlier this month.