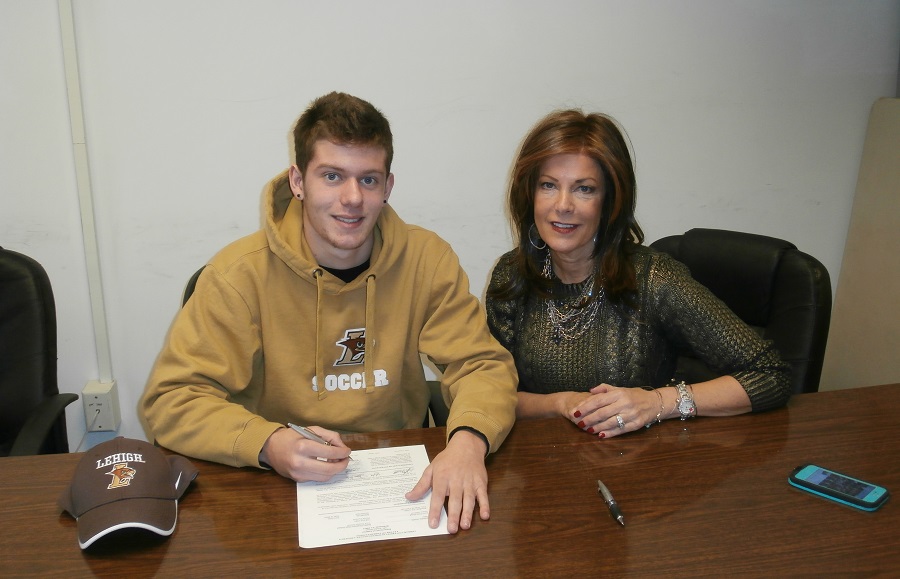 Jewell, Dickerson Sign Letters Of Intent
North Allegheny Boys Soccer seniors Nick Jewell (in photo above with his mother Debbie Jewell) and Sean Dickerson made it official on National Signing Day.  Jewell had given a verbal commitment in the fall to attend Lehigh University to continue his soccer.  In similar fashion, Dickerson had announced verbally in the fall he would play soccer next year at St. Francis University.  On Wednesday, both made it official by signing their letters of intent.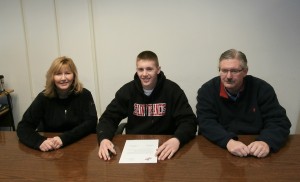 Jewell and Dickerson (in photo to the left with parents Paul and Andrea Dickerson) received numerous laurels during the Tigers 12-6 season this year.  Both were PG North All-Stars and All-WPIAL selections. Jewell anchored the midfielder position while Dickerson thwarted scoring opportunities from the enemy on defense. At Lehigh, Jewell will be reunited with former Tiger Jamie Luchini who was named to the Academic All-Patriot League Team this season. At St. Francis, Dickerson will focus his studies on Physical Therapy. Best of luck to Jewell and Dickerson in their future endeavors.