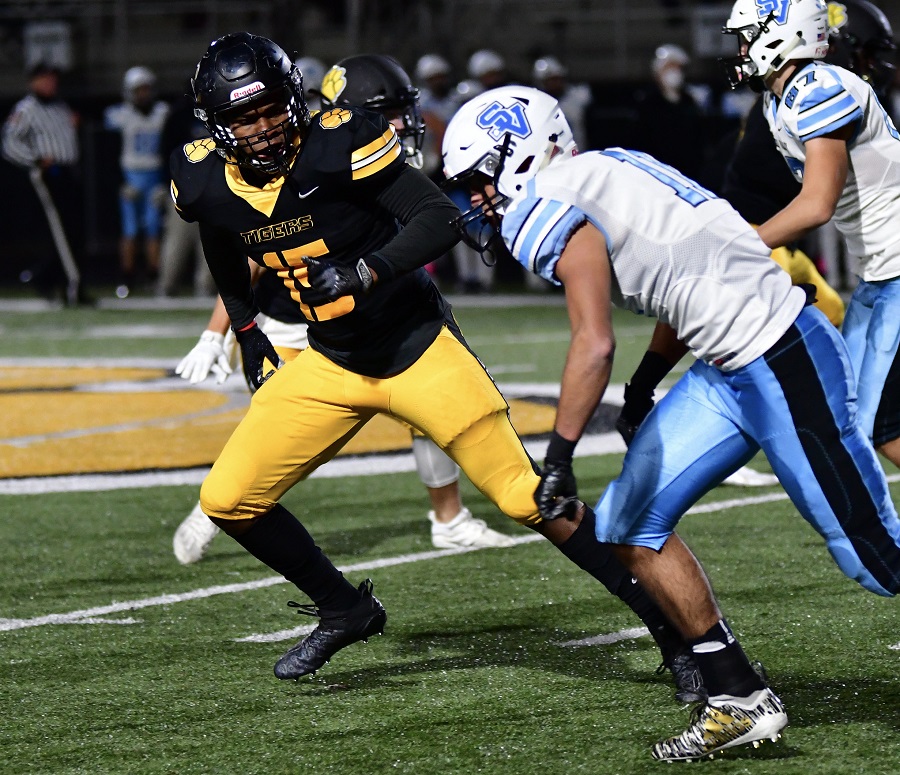 Josh Humphries Commits To Mercyhurst University
North Allegheny senior Josh Humphries will play collegiate football at NCAA Division II Mercyhurst University in Erie. He announced his commitment to Mercyhurst via Twitter on Tuesday.
@MercyhurstFB @coachtherman #LsUpAnchordown⚓️ #LakerFo21ife @Cover3_ATH @PaFootballNews @PAPrepsRivals @nafootball_tfl @AJWPIAL @AJWPIAL pic.twitter.com/1i3Vf2gqDZ

— Josh Humphries (@JoshHum16062105) December 29, 2020
A starting defensive back for the Tigers in 2020, Humphries was tied for the team lead with six pass breakups and was named second-team all-conference by the Big 56 Conference. Humphries added 12 tackles for a North Allegheny defense that led Class 6A in points allowed, permitting only 14 points per game.
At Mercyhurst, Humphries will be reunited with former North Allegheny lineman Dylan Wall, who is currently a junior with the Lakers. A member of the Pennsylvania State Athletic Conference, Mercyhurst last played football in 2019 due to COVID-19 and finished with 6-5 record and ended the season on a three-game winning streak.