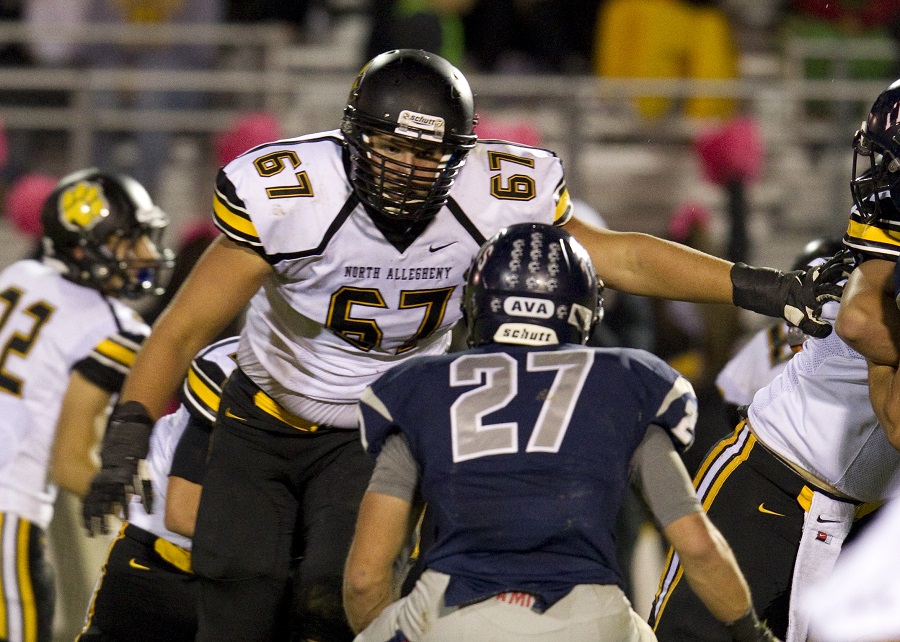 Josh Lugg Tabbed First-Team All-State
North Allegheny senior offensive lineman Josh Lugg recently received first-team all-state laurels for an outstanding 2016 season. Lugg, a Notre Dame recruit, anchored the left tackle position for an offense that averaged 35 points per game. In particular, the North Allegheny rushing attack was bolstered by Lugg's blocking, a unit that churned out 275 yards rushing per contest.
On defense, Lugg was an imposing presence as well. The senior lineman made 18 tackles, four for a loss, and collected three sacks. Lugg was a two-year starter for the Tigers and instrumental in the team's 9-3 season and appearance in the WPIAL semifinals this fall.
On January 7, Lugg will participate in the U.S. Army All-American Bowl in San Antonio, Texas. The All-American Bowl features 90 of the best players in the country in a classic East vs. West matchup. The game will be played at San Antonio's Alamodome and will be broadcast live on NBC.