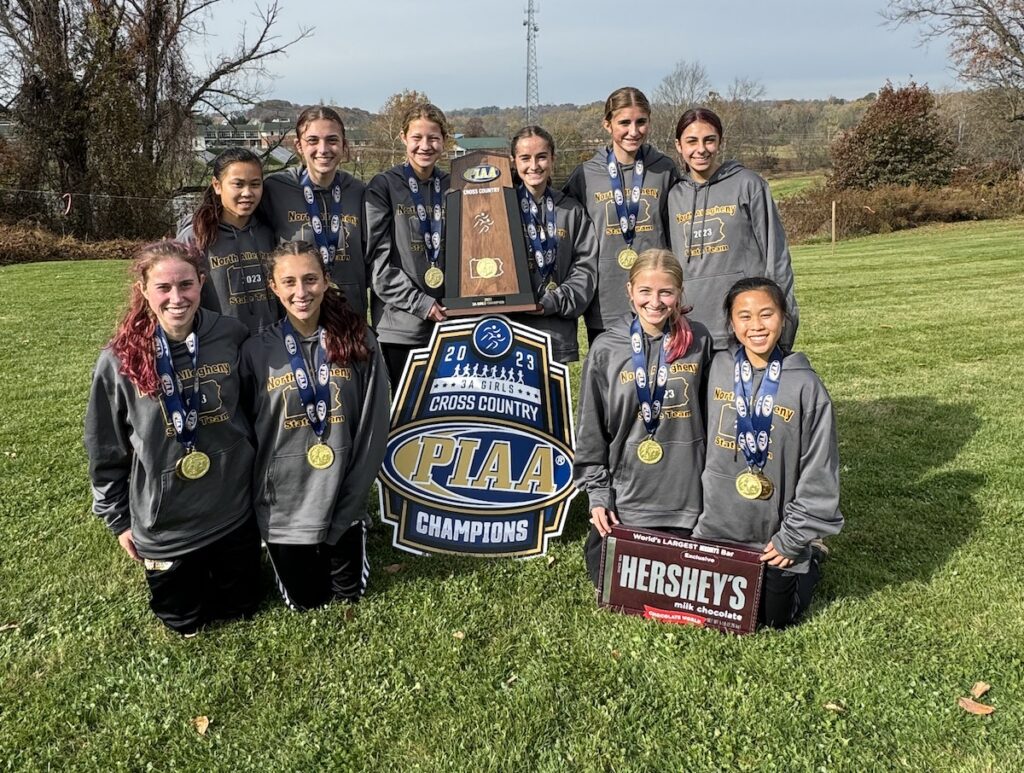 Lady Tigers Win 6th Straight State Championship, NA Boys Finish 6th
North Allegheny team traveled to Hershey on Saturday for the PIAA Class AAA cross country championships. It was a sweet finish for the Lady Tigers, who won PIAA gold for the sixth year in a row. The NA Boys garnered sixth place out of a competitive and deep field.
For the NA Girls, it was the 10th state championship in program history (since 1974). They managed a low point total of 80 points, well ahead of second-place Abington Heights with 127 team points. The girls battled through some adversity early on, but this didn't stop the Tigers from accomplishing their goals. Senior Eva Kynaston had an incredible race, winning PIAA silver. Junior Robin Kucler came through with a strong finish for the team in 11th. Senior Erin McGoey was very strong earning an 18th place medal. Junior Camille Swirsding battled hard to grab a 64th overall finish (24th amongst team finishers). Coming through with a big race was junior Elizabeth Pizon who took 100th place overall. Junior Kendall Lucas was next up for the Lady Tigers, running a great race and taking 108th. Senior Maia Getz ran well finishing right behind Kendall in 109th.
Complete Girls AAA results: http://runhigh.com/2023RESULTS/R110423AD.html
The NA boys ran well but this was one of the strongest and deepest fields in recent PIAA history. The boys scored 185 points but were only 51 points back from the team champion. Junior Jack Bertram had an awesome race taking third overall. Senior James Behrend was great moving up quite a bit throughout the race with a 33rd place finish. Senior Michael Gauntner was not far behind Behrend, grabbing 37th with a personal best time on the course. Sophomore standout Andrew Peigh was phenomenal with a 110th place finish (61st among team finishers). Senior Connor Williams had a solid race, finishing in 138th. Junior Anthony Miklos (145th) and senior Alex Mitterer (146th) ran well to round out the top seven Tigers.
Complete Boys AAA results: http://runhigh.com/2023RESULTS/R110423AG.html
Congratulations to head coach John Neff and the entire cross country team for another memorable season in 2023.