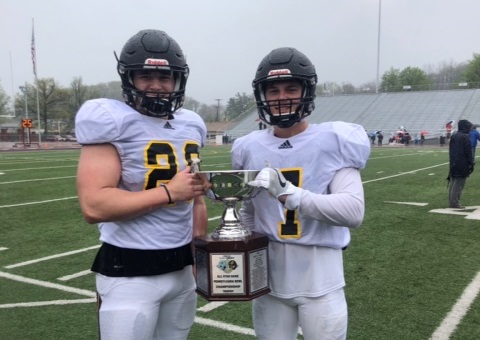 Langdon, Vardzel Help West All-Stars To PSFCA Win
North Allegheny senior football players Ryan Langdon and John Vardzel hoisted the championship trophy at the Pennsylvania State Football Coaches Association East-West All-Star game on Sunday. Both were members of the West team that defeated the East in a driving rain storm, 28-25, at Altoona's Mansion Park Stadium.
Langdon will play at Indiana University of Pennsylvania next season. Vardzel will join his older brother, Michael, on the gridiron at the University of Pittsburgh.