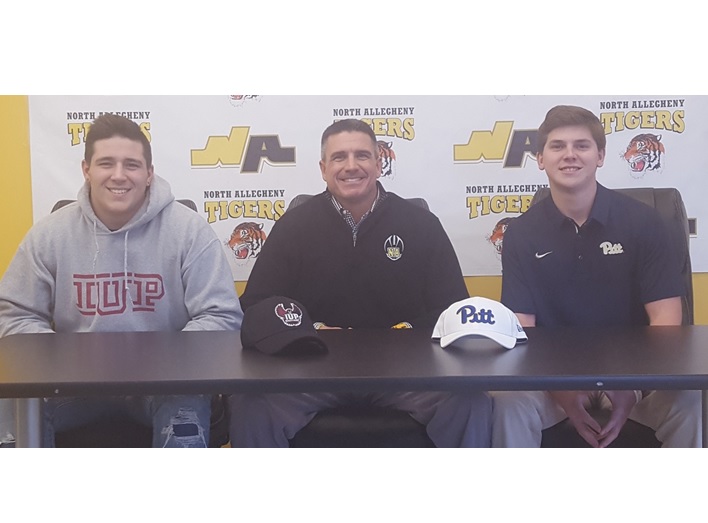 Langdon, Vardzel Sign Letters To Play College Football
North Allegheny senior football players John Vardzel and Ryan Langdon made their college selections official on National Signing Day.
Vardzel, North Allegheny's leading receiver in 2017, will attend the University of Pittsburgh where he'll unite with his older brother Michael who joined Pitt last season as a walk-on. John Vardzel paced the Tigers in receptions and receiving yards with 26 catches for 530 yards and seven touchdowns.
Langdon will attend Division II Indiana University of Pennsylvania after a stellar senior season for the Tigers at linebacker and fullback. At linebacker, Langdon posted 46 tackles after making 63 stops the year before as a junior. On offense, Langdon spent most of his time producing bone-tingling blocks but did tote the football 21 times for 153 yards and two touchdowns, while adding four receptions for 55 yards and two scores.
Congratulations and best of luck to Vardzel and Langdon in their future endeavors.